In November 2020, Walkar had filed a complaint at the Tullinj police station in Palghar, Maharashtra, stating that Poonawala had threatened to kill her and cut up her body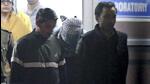 Updated on Nov 25, 2022 07:06 AM IST
Shraddha Walkar murder case: The Delhi court has extended Aaftab Poonawala's police custody by five days and granted the police permission for a narco-analysis test of the accused.


Updated on Nov 17, 2022 08:32 PM IST
Mahender Singh, who has two children and is going through a divorce, felt no remorse about killing his girlfriend but was very troubled about spending the rest of his life in jail, said police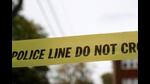 Updated on Nov 12, 2022 12:29 AM IST
The ruling by the court came while upholding the charges framed against a man for allegedly outraging a woman's modesty by using the phrase and threatening her in 2019.


Updated on Nov 06, 2022 05:02 AM IST
The court was scheduled to hear the regular bail plea of the Bollywood actor. On the last date of the hearing, Jacqueline was granted interim bail in the matter.


Updated on Oct 22, 2022 03:03 PM IST