Kodnani deposes in Naroda Gam riot case, denies allegations
Kodnani, who is serving 28-year sentence in Naroda Patiya riot case, is currently out on bail.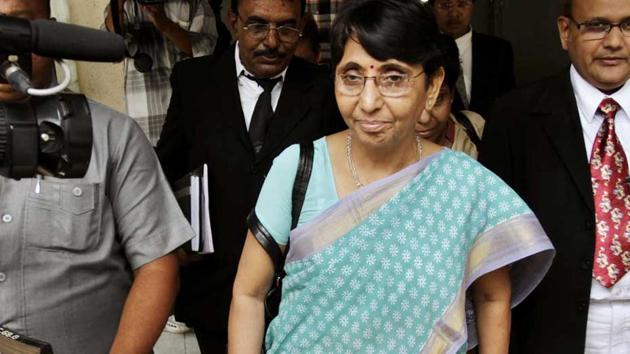 Published on Feb 13, 2017 11:45 PM IST
Former Gujarat minister and BJP leader Maya Kodnani, an accused in the 2002 Naroda Gam riot case, on Monday deposed before a special court here and denied all the allegations made against her by the witnesses.
Eleven accused including Kodnani were called to record statements before judge PB Desai.
Questioned about one of the witnesses saying that Kodnani, along with local leaders Jaideep Patel and Ashok Patel, arrived near Naroda Gam panchayat office and spoke to a mob gathered there before the massacre, she said it was a false statement.
The accused including Kodnani were asked about 270 questions on Monday based on statements of witnesses. All the accused maintained that they had no knowledge of the facts stated by witnesses and these statements were false.
Defence lawyers also alleged that the NGO Citizen for Justice and Peace, run by Teesta Setalvad, coaxed witnesses into naming their clients as accused and filed false affidavits implicating them.
The affidavits were filed by the witnesses a long time after the incident, defence lawyers argued.
Kodnani, who is serving 28-year sentence in Naroda Patiya riot case, is currently out on bail.
So far, the court has recorded statements of 48 out of 83 accused in the Naroda Gam riot case. The proceedings will continue on Tuesday.
Naroda Gam massacre is one of the nine major cases investigated by the Special Investigation Team appointed by the Supreme Court to probe the 2002 post-Godhra riots.
Eleven people belonging to the minority community were killed at Naroda Gam during a bandh called to protest the Godhra train burning incident.
Kodnani was once a minister for women and child development in Narendra Modi-led government in Gujarat.
Close Story