Kumaraswamy says makers of Rajinikanth's 'Kaala' should avoid releasing movie in Karnataka
In an appeal as a "Kannadiga", Karnataka chief minister HD Kumaraswamy requested the makers of Rajinikanth-starrer 'Kaala' not to release it in the state in "this kind of atmosphere".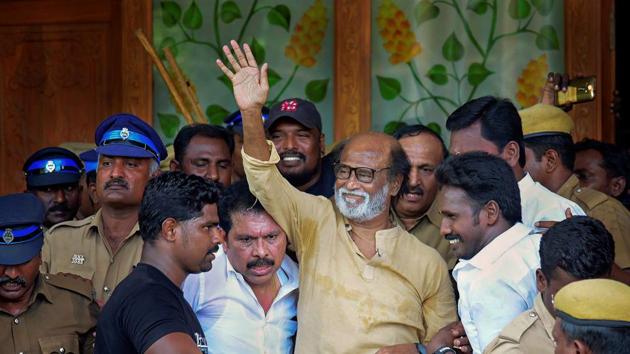 Updated on Jun 06, 2018 01:53 PM IST
Stoking a controversy over the release of Rajinikanth-starrer 'Kaala' in Karnataka on Thursday, chief minister HD Kumaraswamy said makers of the movie should avoid releasing it in the state "considering the situation".
The statement comes as the Karnataka high court had earlier in the day asked the state to provide security to the centres screening the movie.
Kumaraswamy said, "It is the government's duty to respect the high court's orders. However, my personal opinion, as a Kannadiga, in such situation where there is opposition, it is ideal if they will not release the movie."
Citing an instance two years ago, when Kannada movie 'Nagarahavu' was allegedly pulled from movie halls in Tamil Nadu despite it being dubbed in Tamil, Kumaraswamy said Kannada movies were being discriminated against.
"As a government we will take all necessary measures, but if some organisations protest and because of this people don't turn up, under such circumstances, and when they don't allow our movies to be released, I feel they should not release the movie," Kumaraswamy said.
Earlier in the day, the Karnataka high court directed the producers of the film, Wunderbar Films, to furnish a list of theatres where the movie would be screened in the state so that adequate police protection could be ensured.
Pro-Kannada outfits have sought a ban on Kaala, opposing Rajinikanth's views on the Cauvery water dispute. Rajinikanth had said that the Centre should implement the Supreme Court order to constitute a Cauvery Management Board, at the earliest.
Close Story