Madhya Pradesh has better roads than US, Shivraj Singh Chouhan says again
Updated on Aug 02, 2018 11:20 AM IST
Chief minister Shivraj Singh Chouhan said Madhya Pradesh got more electricity and better roads after the Bharatiya Janata Party (BJP) came to power.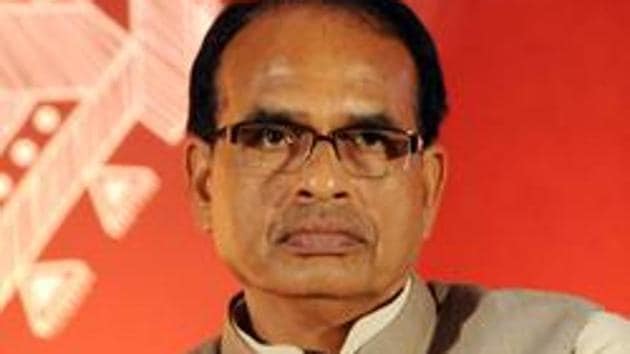 Hindustan Times, Bhopal |
HT Correspondent
Chief minister Shivraj Singh Chouhan has repeated his assertion that roads in Madhya Pradesh are better than those in the United States as he criticised the Congress party for making it a "bimaru" or an ailing state during its regime.
Chouhan said the state got more electricity and better roads after the Bharatiya Janata Party (BJP) came to power, while addressing a rally in Shahdol as part of his 'Jan Ashirvad Yatra' on Wednesday.
"But when I went to the United States and said, 'Dear Americans, you must have made roads, but we have made better roads than you.' However, Congress criticised me for saying this. I want to say again that our roads are no less than the US," he said.
"We have made 1.5 lakh kilometres of roads in Madhya Pradesh. Congress gave 1,900 MW electricity, but today we are giving 18,000 MW electricity. Madhya Pradesh has become power surplus state today," he said.
Chouhan was trolled on social media as users posted hilarious photographs and memes and slammed by the opposition party in October last year after he said roads in Madhya Pradesh were far better than those he had seen in the US.
During his rally on Wednesday, the chief minister said "under Prime Minister Narendra Modi's regime no nation has the power to neglect India".
"I want to ask you all whether Congress did during its regime what BJP has done in Shahdol? Did they make such high-class roads? Did they give you schools and colleges? Congress has broken the heart of Shahdol," he said.
"During the Congress regime, people used to call Madhya Pradesh a 'bimaru' (ailing) state because there was no electricity or roads earlier."
Congress, Chouhan said, should not humiliate the people as there is nobody above them.
"Madhya Pradesh is my temple and people living here are my gods. I am the priest of the state's people. However, people in Congress say that they don't need to go to people to seek blessings as the people will themselves come to them," Chouhan said.
Chouhan had even said in November last year that Madhya Pradesh is "far better" than several countries, including the US and England.
(With ANI inputs)