Maoist killed in encounter in Bastar's Dantewada district
Updated on Jul 26, 2022 11:47 AM IST
Dantewada SP Siddharth Tiwari said Budh Ram Madkam alias Mahangu Deva, who was killed in the encounter, was a member of Katekalyan Area Committee of CPI (Maoist)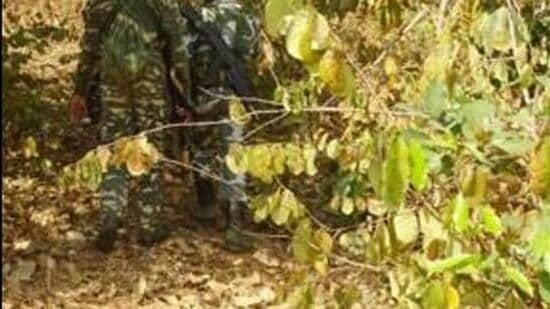 RAIPUR: A Maoist leader was killed in an encounter with Chhattisgarh police forces in Bastar's Dantewada district, police said on Tuesday.
Dantewada superintendent of police (SP) Siddharth Tiwari said the dead man was identified as Budh Ram Madkam alias Mahangu Deva, a member of Katekalyan Area Committee of CPI (Maoist).
The encounter took place in the forest near Jabrameta village of the district at around 12.30am when Maoists opened fire at a team of the district reserve guard (DRG), which was out on an anti-naxal operations.
"The police retaliated and when the encounter ended, a body of Maoist was recovered from the encounter spot," said the SP.
"Prima facie the deceased has been identified as Budh Ram Madkam, who is an area committee member of CPI (Maoist). He was carrying a reward of ₹5 lakh on his head," the SP added.
More than a dozen cases of violence were registered against Budh Ram Madkam, police said.
This is the second instance of the police killing a member of the CPI (Maoist) Katekalyan Area Committee in an encounter in recent weeks.
Personalise your news feed. Follow trending topics