Modi govt competent in 'event management': 5 things Arun Shourie spoke about
The former BJP leader also targeted the government over demonetisation and the implementation of Goods and Services Tax.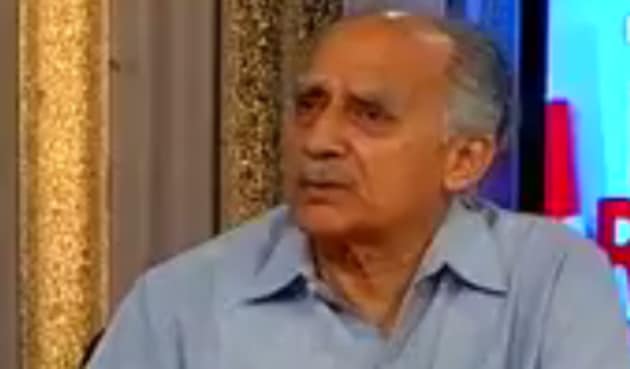 Updated on Oct 04, 2017 11:14 AM IST
Hindustan Times, New Delhi |
HT Correspondent
Former Union minister Arun Shourie became the latest senior politician to speak out against the government. Shourie lambasted the Narendra Modi government in an NDTV interview on Tuesday over its economic policies, sliding growth rate and unemployment.
The former BJP member also targeted the government over its decision to demonetise currency and the implementation of Goods and Services Tax.
Last week, senior BJP leader Yashwant Sinha had hit out at the government for making a "mess" of the economy, warning that its impact would be hard-hitting.
Here are the key takeaways from Shouri's interview:
On demonetisation
Arun Shourie said demonetisation was the "largest money-laundering scheme ever conceived and implemented entirely by the government", according to an NDTV report. It was an "idiotic jolt" in which "everyone who had black (money) converted it into white (money)".
Shourie likened the withdrawal of high denomination currency to suicide. "This is a government by 'ilhaam' (revelation). The Prime Minister has the 'ilhaam' one night that demonetisation should be done and he does it. In any case, it was a bold step. I have to remind you, suicide too is a bold step,"
"Which argument (offered by the government in defence of demonetisation) today survives? Black money? All of it turned white. Terrorism? Terrorists are still coming into India. At the end they have nothing to say," he questioned.
On GST
On the government's claim of introducing the most revolutionary tax reform, Shourie told NDTV it was implemented poorly. He said the economy needs stability but "the rules have been amended seven times within three months". The BJP leader also said that what made the situation worse was the "event management" of GST, including the government's comparison of the tax reform to Independence.
"... event management of the GST. Imagine! A tax reform is being compared to the independence of India."
On the government
Shouri took a dig at senior BJP leaders and called the Narendra Modi government as a "government of two-and-a-half persons".
"This is a government of two-and-a-half persons, that is, Narendra Modi, Amit Shah and one in-house lawyer. They don't have the expertise and they have surrounded themselves by people who don't have the expertise."
When asked about BJP president Amit Shah saying that the current economic slowdown is "due to technical reasons", Shourie asked if Shah was "that famous economist?" and warned that official figures cannot be brushed under the carpet.
"They (government) are now in a sealed echo-chamber. They don't hear what is happening. The distress the RBI has documented of small and medium enterprise. These poor fellows had been clamouring and shouting. Nobody heard them," he added.
However, he said, despite all the red signals, there was little hope of a course change as "it all flows from the nature of the government" and the Modi government has a "sense of hustings".
"Their core competence is event management. They are so self-satisfied with it. They are just briefing each other, not listening to others... They are concerned about 300-feet statute, bullet trains etc," he said.
On economic slowdown
Shourie mounted relentless attack on government over the slowdown of the Indian economy. "And those facts emerge from official reports such as The Economic Survey, the RBI surveys, the SBI's report etc. Is it a fact or not that GDP has collapsed to 3.7% according to the old series? Is it a fact or not that index of industrial production has gone down from about 9% in 2015-16 to about 1.7% in April to July? Is it not a matter of concern?" Shourie questioned.
On Yashwant Sinha row
Days before, senior BJP leader Yashwant Sinha had accused the government of making a "mess" of the economy. Shouri said it was BJP's "standard operating procedure" to call Sinha a "frustrated" person for his remarks.
"Whenever they are confronted with inconvenient facts, they try to bury it in avalanche of abuse. I have a constructive suggestion for them. They should publish a list of persons in advance who they think are frustrated," he said.
(With IANS inputs)
Close Story
Personalise your news feed. Follow trending topics