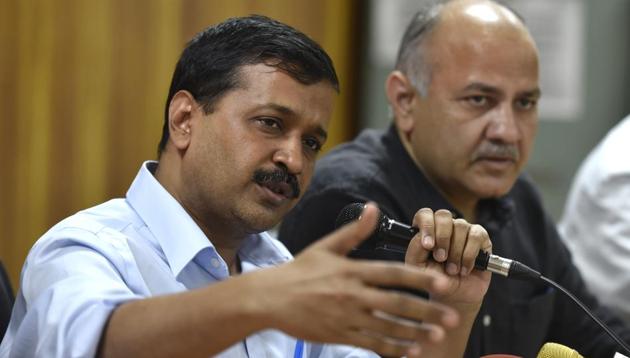 Modi should clarify his and Amit Shah's relation with Mahesh Shah: Kejriwal
Mahesh Shah of Gujarat disclosed unaccounted income of Rs 13,860 crore under the central government's income declaration scheme
UPDATED ON DEC 08, 2016 10:08 PM IST
Delhi chief minister Arvind Kejriwal on Thursday said that Prime Minister Narendra Modi should clarify his and BJP chief Amit Shah's relation with Mahesh Shah, who disclosed unaccounted income of Rs 13,860 crore under the central government's income declaration scheme.
"Former Gujarat chief minister Suresh Mehta said that Mahesh Shah was close to Amit Shah and Modi. People want to know what is the relation between them and whose money was it that Shah disclosed," Kejriwal said in New Delhi.
Kejriwal added that Mahesh Shah said on a TV Channel that he wants to name all the people whose money he has disclosed as his own income.
"It has been one week and income tax department has still not questioned Mahesh Shah," Kejriwal said.
Kejriwal said that people are asking that while Modi has made them all stand in the queues, why is he not questioning those who actually have black money.
"Modi ji asked for 50 days, 30 days have gone by and there has been no respite for the common man. Nor has there been recovery of even a single penny of black money. What will change in the next 20 days?
"It is clear the demonetisation was neither targeted at black money nor at corruption. But it was a Rs 8 lakh crore scam to waive off loans of Modi ji's friends," he said.
Close