NDA should give Bharat Ratna to Savarkar if it has pure Hindu blood: Sena
Shiv Sena leader Sanjay Raut said the current government should announce the Bharat Ratna for Savakar if it has pure Hindu blood in its veins or otherwise it should declare that its Hindutva is only for politics.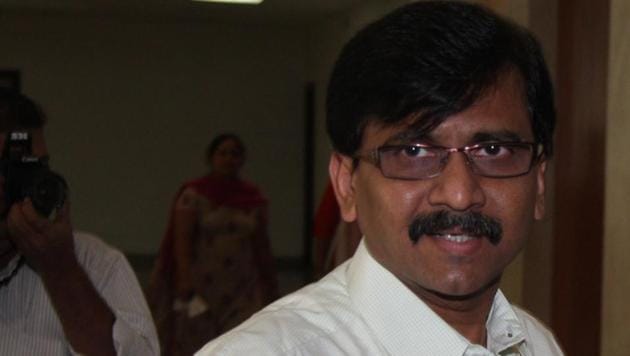 Updated on May 13, 2018 09:05 PM IST
Press Trust of India, Mumbai | By Press Trust of India
Shiv Sena parliamentarian Sanjay Raut on Sunday said if the BJP-led NDA dispensation at the Centre had "pure Hindu blood" in its veins, it should confer the Bharat Ratna on late Hindutva icon V D Savarkar.
The NDA government put up pictures of Bharatiya Jan Sangh founder Deendayal Upadhyaya in offices and buildings across the country, but had no space for Savarkar, the Sena leader said.
"This current government should announce the Bharat Ratna for Savarkar, if it has pure Hindu blood in it... Otherwise it (the government) should declare that its Hindutva is only for politics," Raut said in an article in 'Utsav', a supplement that appears with the Sunday edition of party mouthpiece 'Saamana'.
The Shiv Sena is a constituent of the ruling National Democratic Alliance (NDA).
Raut said the demand for the removal of portraits of Savarkar from offices by some organisations, a move that followed a row over Pakistan founder Mohammah Ali Jinnah's portrait at Aligarh Muslim University, was itself a victory for the Hindutva icon.
"It is saddening that just because there is a demand to remove Jinnah's portrait (from a hall at AMU), some Muslim organisations now want Savarkar's portraits to be removed. Those who support Jinnah despise Savarkar," Raut wrote.
"Then the only question that remains is when will Savarkar get the Bharat Ratna, the country's highest civilian award," Raut wondered.
The Jinnah portrait issue, he said, was "a conspiracy being hatched to polarise society" before the 2019 general election.
"During the Congress regime, there was an overdose of pseudo-secularism. Hope a similar pattern does not get repeated with pseudo-Hinduism," he said.
He said issues revolving around Pakistan, Jinnah and Savarkar surfaced every time a major election drew close.
"It is a mystery. And it seems people like the Congress's Mani Shankar Aiyar are engaged for such controversies. This is condemnable," Raut said.
He said Savarkar was also a barrister like Jinnah "but the latter used his degree to create Pakistan and Savarkar sacrificed his education for this country".
Unlike other politicians, Savarkar was jailed in the Andaman islands and did not accept any recognition from the government, he said.
"He criticised the caste system, the four varnas (caste hierarchies), and supported non-vegetarian habits. He believed in Hinduism but never had blind faith in the religion," Raut said.
He had deep respect for Hinduism but was not gullible and so he had rejected the movement on cow protection, Raut wrote.
Claiming that civilian awards were given to "ordinary poets and authors", Raut said Savarkar's compositions deserved "at least a Padma Bhushan".
Savarkar died in 1966.
Close Story