New guidelines to put recycling onus on plastic manufacturers
To this end, the government is pushing manufacturers to put in place evidence-based mechanisms so that authorities can track what recycling firms undertake as EPR obligations, one of the officials cited above said.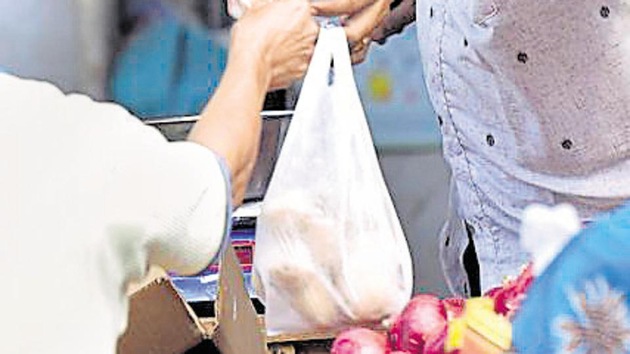 Updated on Oct 07, 2019 05:26 AM IST
The Union government is working on new guidelines for extended producer responsibility (EPR), a globally standardised plastic pollution policy under which the manufacturer is responsible for recycling or disposing of plastics, officials and industry representatives told HT.
Prime Minister Narendra Modi has called for freeing the country of single-use plastic items by 2022.
To this end, the government is pushing manufacturers to put in place evidence-based mechanisms so that authorities can track what recycling firms undertake as EPR obligations, one of the officials cited above said.
The concept of EPR was introduced by amending the Plastic Waste Management Rules in 2016, but there are currently no comprehensive processes or guidelines that manufacturers or brands must follow. So, there are no fixed recycling targets.
Interministerial consultations are currently on to frame a broad-based policy on recycling, managing and disposing of single-use plastics, including stricter producer responsibility, a second official said.
Following a series of consultations last month, the government
has asked industry associations, who together make up 80% of single-use plastic items sold, to establish a system that can be a working model for the whole of the country.
"There is no limit on how much plastic needs to be recycled but producers must have a system in place and get started immediately," the first official quoted above said.
Such a system needs to be evidence-based and quantifiable. The EPR guidelines that the government is working on will be fine-tuned according to evidence from the ground and what best suits the country, the official added.
There are two popular global models: one by the UN and another by the Organisation for Economic Co-operation and Development (OECD).
OECD, a club of 33 advanced economies, defines EPR as a "policy approach under which producers are given a significant responsibility – financial or physical – for the treatment or disposal of post-consumer products". Essentially, under EPR, producers of plastics or brands bear the responsibility for recycling or treating an amount of plastic that is equivalent to the total quantity they have sold in a given period, usually a year.
The UN and the European model, as the OCED framework is often called, lays down detailed mechanisms for countries to frame their EPR schemes. The UN framework refers to a manual for countries to adopt, which was updated during the so-called Basel Convention in 2016.
Both stress on the need for assigning, through national policy, "operational" as well as "financial responsibility" on producers for the plastic waste generated at the end of a product's life cycle by setting targets. The European framework lays specific emphasis on "reducing the volume" or "toxicity of waste", with the ultimate objective of "maximising social welfare".
Industry associations in India say they are in the process of ramping up producer responsibility systems.
"The government has sought traceability of extended producer responsibility and proof. We have just announced a ~1000-crore joint venture, known as Karo Sambhav (make possible), to carry out EPR. We will report back to the government," said Vimal Kedia, the president of PET Packaging Association.
The PET Packaging Association counts among its members some of India's biggest companies that use PET packaging, such as Coca-Cola India Pvt Ltd, Dabur India Ltd and Reliance Industries Ltd, etc.
"We are expecting new EPR guidelines. We as an association have decided to undertake recycling or treating 30% of plastic sold and plan to increase it gradually," said Deepak Ballani of the All India Plastic Manufacturers Association.
According to current rules, producers need to work out "modalities for waste collection system based on extended producers responsibility and involving state urban development departments, either individually or collectively, through their own distribution channel or through the local body concerned".
Environmental experts say the Plastic Waste Management Rules 2016 do not lay down any enforceable EPR guidelines. "In fact, we were expecting EPR by October 2. We have submitted to the government our own model framework. The sooner we have the guidelines the better," said Dinesh Raj Bandela of the Centre for Science and Environment.
EPR must have targets and be accounted for at the national level, Bandela said.
According to official data contained in a central advisory to states, India produces 9.4 million tonne of single-use plastic. However, according to the World Bank, India's per capita consumption of plastic is still one of the lowest at 11kg a year, compared to a global average of 28kg. Many states have banned a range of disposable items. A 2018 report by the Central Pollution Control Board noted that even banned items are traded "indiscriminately".
Close Story