NIA raids ISIS module in Kerala, three suspects questioned
Apr 29, 2019 12:48 AM IST
The National Investigation Agency is probing cases of disappearance of at least 21 people who had left Kerala under mysterious circumstances over a period of time and are suspected to have joined ISIS.
The National Investigation Agency (NIA) on Sunday raided three places in Kerala in connection with a suspected Islamic State module in which at least 22 Indians are said to have travelled to Afghanistan and Syria in 2016 to join the terrorist group, officials aware of the investigations said.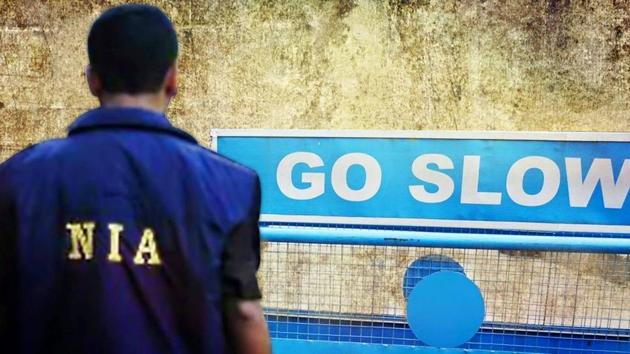 The NIA said in a statement that it carried out searches at the houses of three suspects — two in Kasaragod and one in Palakkad. "These persons are suspected to have links with some of the accused persons in the said case who had exited India to join the proscribed terrorist organisation ISIS/ Daesh," said the agency's spokesperson Alok Mittal.
The three people were being questioned after the raids but they did not appear to have travelled to IS-held territories, an NIA official said on condition of anonymity. The Kerala raids come in the wake of serial suicide bombings in Sri Lanka that killed 253 people on April 21. Some IS recruits based in Kasaragod and Palakkad recently travelled to Sri Lanka for religious studies, another NIA official said, asking not to be named.
Also read: Is Kerala fertile ground for terror groups like Islamic State?
There was, however, no direct link between the Sunday raids and the Sri Lanka attacks, the official added.
Central investigating agencies in India are looking for suspects who could be linked to the Sri Lanka blasts as the mastermind of the attack, Zahran Hashim, and another suicide bomber travelled to India in 2017 and 2018, as first reported by HT.
During the searches on Sunday, a team of the NIA recovered digital devices, including mobile phones, SIM cards, memory cards, pen drives, diaries with handwritten notes in Arabic and Malayalam, and DVDs of speeches by controversial Islamic preacher Zakir Naik.