No beef ban if we come to power in poll-bound northeast states: BJP
Updated on Mar 28, 2017 07:55 AM IST
Beef may be anathema for the BJP. But it insists there would be no beef ban in Christian majority states of Nagaland, Meghalaya and Mizoram if it wins assembly polls next year.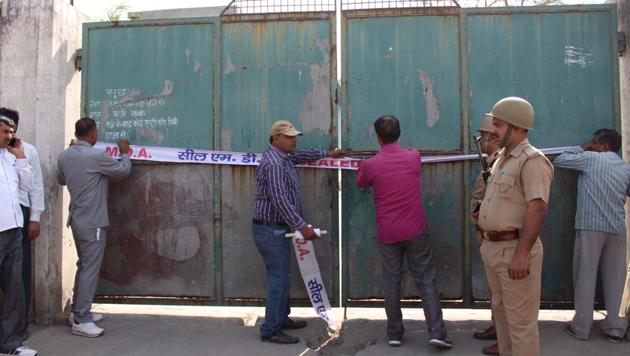 Amid a crackdown in Uttar Pradesh by the new BJP government to enforce a ban on cow slaughter and illegal abattoirs, the party has clarified that a similar rule would not be imposed in three northeastern states which go to polls next year.
Beef is widely consumed in Christian majority Meghalaya, Mizoram and Nagaland and the drive against illegal abattoirs in UP has had repercussions in these states.
To put speculations to rest, the party's Meghalaya unit general secretary David Kharsati issued a statement on Sunday blaming "groups with vested interest" for spreading rumours.
"Ban on cow slaughter like the one in UP won't take effect in Nagaland if our party comes to power next year. The reality here is very different and our central leaders are aware of that," Nagaland BJP chief Visasolie Lhoungu told Hindustan Times.
As per 2011 census nearly 88% of Nagaland's population of around 2 million, are Christians. The figure is 87% for Mizoram and nearly 75% for Meghalaya.
Congress is in power in Meghalaya and Mizoram while BJP is a minor partner in the Naga People's Front-led Democratic Alliance of Nagaland (DAN) coalition in Nagaland.
"There would be no ban on cow slaughter in Mizoram and other states in the region where there is a majority Christian population," Mizoram BJP president JV Hluna said.
Fresh from the electoral victory in Manipur, where the saffron party managed to set up its first government with the help of smaller parties, BJP is looking to repeat similar successes in the three states.
The party is already in power in Assam after a remarkable win last year and was able to form government in Arunachal Pradesh towards the end of 2016 when chief minister Pema Khandu and most People's Party of Arunachal (PPA) MLAs switched sides to join BJP.
Slaughter of animals and birds in private homes and social gatherings still take place across north-east as part of tradition associated with some festivals.
"Even in UP, action is being taken on slaughter houses operating without proper license. While there would be no ban on cow slaughter, we would like the government to ensure killing and sale of animals is done legally and in a hygienic manner," Meghalaya BJP chief Shibun Lyngdoh said.
The BJP had failed to win a single seat in the 60-member Meghalaya assembly and the 40-member Mizoram assembly in 2013. In Nagaland, the party won two seats five years ago.
"We are in BJP because of the party's development agenda. The party's position is improving and more and more people are joining. Things look bright for next year," Lhoungu said.
The party's Mizoram unit chief Hluna indicated that like in Assam and Manipur, several senior leaders from Congress and from other regional parties could join the BJP ahead of the assembly elections.