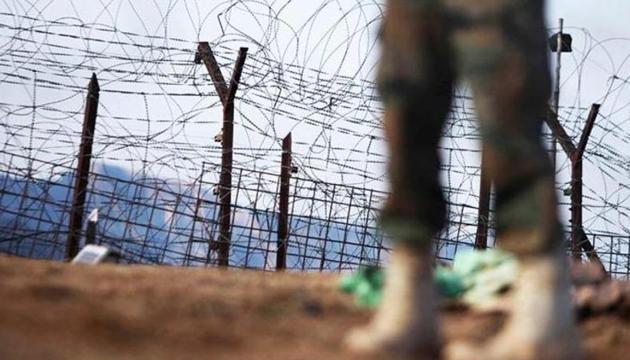 One civilian killed in ceasefire violation by Pak army near Poonch
The 2003 India-Pakistan ceasefire agreement has virtually become redundant with over 300 incidents of firing and shelling along the LoC and IB in Jammu and Kashmir by Pakistani troops.
Jammu, Hindustan Times | By HT Correspondent
UPDATED ON DEC 31, 2016 12:32 AM IST
One civilian was killed while an army jawan and some cattle were injured as Pakistan shelled Indian positions and civilian areas along the Line of Control (LoC) in Poonch sector of Jammu and Kashmir over the last few days.
The intermittent yet heavy firing which began at 5pm on Friday stopped a little after 6pm.
Mohammed Tanver, a resident of Noor Kot village in Khari Kamara area, was killed after being hit by shell fire from across the border. Some cattle animals were injured by splinters from the mortar shells in the same area.
Residents have been asked to remain indoors.
"Pakistani troops targeted the Indian Army posts and civilian areas along the LoC in Poonch sector with small arms, automatic and mortars at 1655 hours," an army officer said, adding they were retaliating strongly.
Sources say the ceasefire violation could be an attempt to provide cover fire to militants trying to infiltrate the border.
Defence spokesman, lieutenant colonel Manish Mehta said, " Pakistani Army initiated indiscriminate firing of small arms, automatics and mortars at 4:55pm on Indian Army posts along the LoC in Poonch sector. The Indian Army posts are retaliating strongly and effectively. The firing has stooped at 6:05pm. No casualty has been reported to own troops till reports last came,"
Pakistan violated the ceasefire on Thursday too, in which one jawan was injured. Naik PS Patil Suryakant was later airlifted to a military hospital in Jammu.
Earlier, on December 16, Pakistan violated ceasefire by targeting Indian positions along the LoC in Balakote sector of the same district.
The ceasefire violation had come after a lull of over three weeks, and followed the India's counter- offensive against Pakistan on November 23 against the killing of three soldiers in the Machhil sector of north Kashmir's Kupwara district.
Over 26 people, including 14 security personnel, have been killed in ceasefire violations since the surgical strike on terrorist launch pads in Pakistan-occupied Kashmir was out in September.
Overall, in 2016, Pakistan violated ceasefire 437 times and killed 37 people while 179 suffered injuries. Of these, 212 violation were reported along the International Border and 216 along the LoC in Jammu region.
(With inputs from PTI)
Close