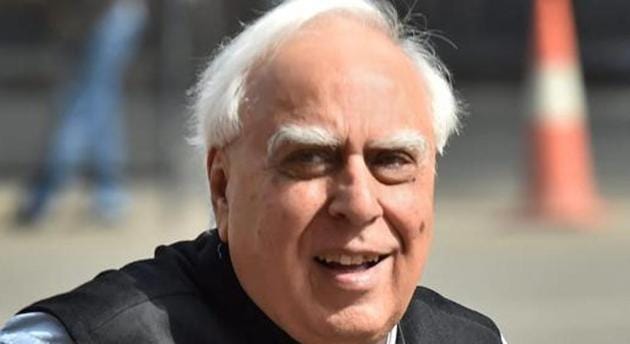 Option to impeach CJI Dipak Misra still open, says Congress
Senior Congress leader Kapil Sibal said moving an impeachment motion against CJI Dipak Misra is 'not instant coffee'. 'We are dealing with an institution.'
UPDATED ON APR 12, 2018 11:39 PM IST
The Congress Thursday asserted that the option of moving an impeachment motion against Chief Justice of India Dipak Misra was still open.
"We believe that the option that is available to us is still open. The Opposition parties have all options open before them," senior Congress leader Kapil Sibal told reporters when asked about the proposal to bring an impeachment motion against the CJI.
He said it will be a "very sad" day if the Opposition has to take that step. "And, if the Opposition does do it, it will be with a very heavy heart. But that does not mean that the Opposition has foreclosed that matter," he said.
So far, the Congress has been able to collect around 65 signatures —15 more than the minimum requirement to move a proposal to impeach the CJI in the Rajya Sabha — and parties such as the Nationalist Congress Party and the Bahujan Samaj Party have agreed to back the motion.
Congress leaders, however, have maintained that the party is waiting for a broader consensus within the Opposition ranks.
Three prominent regional parties — Trinamool Congress, Dravida Munnetra Kazhagam and Biju Janata Dal — have so far maintained their distance. Congress, too, is divided on the issue.
"This is not instant coffee...We are dealing with an institution...We have to weigh. This is a serious matter," Sibal said on the delay in moving the motion.
Sibal said the Opposition is as concerned about the independence of the judiciary as anybody else. "We want to protect the institution from the interference of the government. We are very concerned about what is happening in the court." He, however, said it was upon the court to protect its own independence.
Expressing concern over the delay in appointment of judges, as recommended by SC collegium, Sibal said no party should be allowed to interfere in the process of appointments in the judiciary.
Sibal said his party is also very concerned about the fact that the issues raised by the four distinguished judges have not yet been fully addressed. "The matter of powers of the Chief Justice with respect to the roster system came up before Justice J Chelameswar in court today, but he declined to deal with the matter. He did so because, I think he does not want the institution to be further embarrassed. We welcome that."
Close