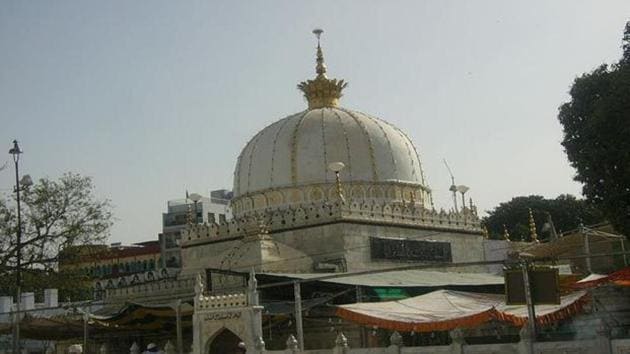 Pakistan 'disappointed' with India for not issuing visas to pilgrims visiting Ajmer
In February, Pakistan had made all the arrangements for the visit of 173 Katas Raj pilgrims, who were "forced" to withdraw their applications from the Pakistan High Commission in New Delhi due to non-issuance of necessary clearance by the Ministry of External Affairs of India.
UPDATED ON MAR 19, 2018 09:13 PM IST
Pakistan announced its displeasure on Monday over India denying visas to more than 500 of its pilgrims seeking to visit the shrine of Sufi saint Moinuddin Chishti in Ajmer, which is an annual pilgrimage enabled through a bilateral pact.
India said visas couldn't be given because of the prevailing circumstances and the absence of requisite security clearances.
The pilgrimage comes under the "1974 Pakistan-India Protocol on Visits to Religious Shrines", the Pakistani government said in a statement.
"Pakistan notes with deep disappointment the non-issuance of visas by India for the visit of the 503 Pakistani Zaireen (pilgrims) to participate in the Urs of Hazrat Khawaja Moinuddin Chishti (RA) at Ajmer Sharif, India from 19-29 March 2018," the statement reads.
Officials in New Delhi explained that such visits are promoted and visas granted through a process, but that cannot happen when the situation is not conducive. There have been instances when such visits were stopped by both sides, said the officials, who don't want to be named.
The visa denial comes at a time of heightened tension between the two countries because of skirmishes along the border, terrorist strikes and unrest in the Kashmir Valley.
The Pakistani Foreign Office accused India of breaching the bilateral protocol of 1974 and people's right to religious freedom.
The denial of visa undermines "the efforts aimed at improving the environment, increasing people-to-people contacts and normalising relations between the two countries", it said.
A similar step denied 192 Pakistani pilgrims an opportunity to participate in the Urs of Sufi saint Nizamuddin Aulia in New Delhi from January 1 to 8.
Close