Partition at 70: The numbers that divided India and Pakistan
Updated on Aug 14, 2017 01:07 PM IST
During Partition in 1947, the number of people who migrated, often by foot, -- Hindus and Sikhs to India, and Muslims to Pakistan -- was 15 million.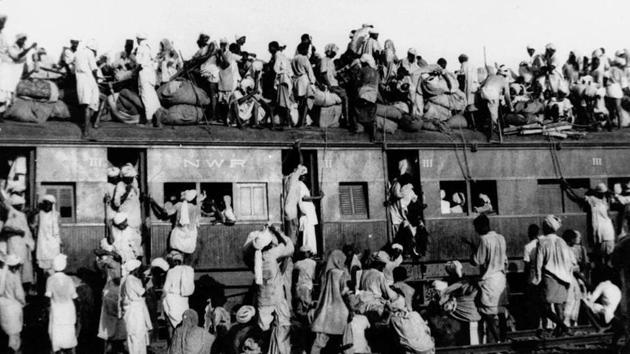 Agence France-Presse, New Delhi |
Agence France-Presse
As India prepares to mark 70 years of independence from the British, and Pakistan the anniversary of its birth, we look at some of the numbers behind this defining event known as Partition.
190
The number of years the British ruled in India, first through the East India Company and then the Crown. The Company, however, had managed trading posts in India for more than a century before assuming more official control after 1757.
400 million
The population across British India -- including modern-day Pakistan and Bangladesh -- at the time of Partition in 1947.
40
The number of days British judge Cyril Radcliffe was given to draw the new boundaries that would divide the subcontinent into India and Pakistan.
3,800
Miles (6,100 km) of new borders between India and Pakistan created by Partition. More than 1000 miles overland separated West and East Pakistan (now Bangladesh).
0
The number of times British Prime Minister Clement Attlee and Lord Louis Mountbatten, Britain's final Viceroy, uttered the word "Pakistan" when publicly announcing plans for the Partition of India on June 3, 1947.
48
Hours after India declared independence on August 15 before British troops began sailing for home. Their withdrawal was completed the following February.
1 million
The widely-held estimate of the number of people killed in the brutal violence that followed Partition. Some estimates put the toll at double this figure.
83,000
Women and girls raped or abducted by both sides during the violence of Partition.
15 million
The number who migrated, often by foot, during Partition -- Hindus and Sikhs to India, and Muslims to Pakistan.
400,000
The number of refugees walking in a single column from modern-day Pakistan to India.
200,000
The number of miles covered by "refugee specials" -- trains carrying evacuees between India and Pakistan -- on the north-western line alone in 1947.
3
The number of wars fought between India and Pakistan since independence in 1947.
Close Story
Personalise your news feed. Follow trending topics