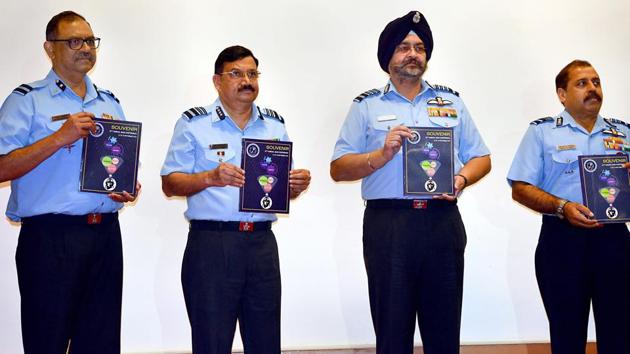 Pilots spending 'long hours' on social media, losing sleep: Indian Air Force chief
Indian Air Force needs a system to track if pilots had got enough sleep, he says.
UPDATED ON SEP 14, 2018 07:09 PM IST
Indian Air Force pilots aren't sleeping well because they spend "long hours" on social media, Air Chief Marshal Birender Singh Dhanoa said Friday as he sought a system to identify if officers had rested before flying sorties.
Flying sorties when the temperature goes beyond 40 degree celsius is discouraged and so flight briefings are held early, he said at the 57th Indian Society of Aerospace Medicine conference in Bengaluru.
"Everybody appears to be spending long hours on social media, late nights. Most flight briefings, sometimes, are as early as 6 am and pilots haven't had enough sleep," he was quoted by PTI as saying.
"Earlier if a pilot had one drink too many, the bar man would know. If he failed to notice, the others would know and he would be laid off flying for the day. Today we even have breathanalysers."
"Therefore, we need a system where one can find out if a pilot had enough sleep," said Dhanoa.
The air chief said a fatal accident in 2013 happened because the pilot had not slept well for a long time. "I request the medical practitioners to find a solution for this problem," he said.
Two weeks ago, Indian Army Chief General Bipin Rawat said soldiers could not be denied access to the social media and they should be allowed to use smartphones.
"The social media is here to stay. Soldiers will use the social media. Our adversary will use the social media for psychological warfare and deception. We must leverage it to our advantage," he had said.
(With inputs from PTI)
Close