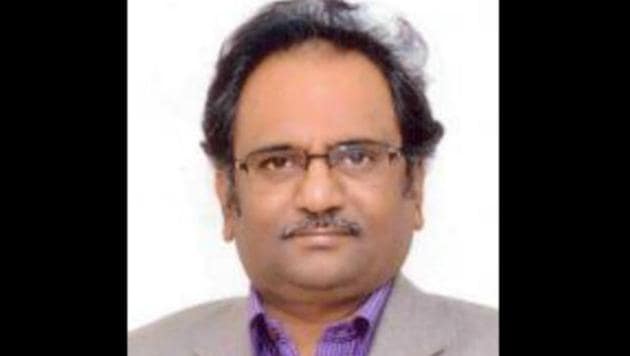 PM degree row: Information commissioner M S Acharyulu divested of HRD charge
The information commissioner had directed Delhi University to allow inspection of records of all BA students of 1978, the year in which PM Narendra Modi had cleared the examination.
UPDATED ON JAN 12, 2017 02:49 PM IST
Information commissioner M Sridhar Acharyulu has been divested of human resource development (HRD) ministry charge, days after he ordered Delhi University to make public records of BA students of 1978, the year in which Prime Minister Narendra Modi had passed out.
Chief information commissioner R K Mathur on Wednesday issued an order, reallocating work among information commissioners, as per which Acharyulu was divested of the HRD ministry charge.
The change came within 10 days of a previous order dated December 29, 2016 in which Acharyulu had retained the HRD ministry as part of his job portfolio.
Acharyulu, on a petition by one Neeraj, had on January 8 directed the Delhi University to allow inspection of records related to all the students who had passed BA degree in 1978, the year in which, according to the university, PM Modi had cleared the examination.
The commission rejected the contention of the central public information officer of the university that it was a third party personal information, saying it finds "neither merit nor legality" in it.
It directed the university "to facilitate inspection of relevant register where complete information about result of all students who passed in Bachelor of Arts, in year 1978 along with roll number, names of the students, father's name and marks obtained as available with the university and provide certified copy of the extract of relevant pages from the register, free of cost..."
Acharyulu had also pulled up the Prime Minister's Office (PMO) and the environment ministry last month for not providing information on the certifications of Jana Gana Mana as our national anthem and Vande Mataram as national song.
Responding to an appeal by a Gurgaon-based RTI activist, the commission, in its order dated December 27, 2016, had directed the PMO to initiate fresh efforts to find out the historical facts about Jana Gana Mana and Vande Mataram, and the status accorded to them, so as to dispel widespread misnomers about them and "instil real patriotism".
The CIC stated that the PMO's response of not giving information was not proper and legal, and it breached the right to information of people.
The Supreme Court had recently made it imperative to honour the national anthem, making it a punishable offence for not standing when it is played in cinemas.
However, the CIC, tracing several media reports and information on social media, noted that there was a misunderstanding among people about Jana Gana Mana and Vande Mataram, and the nation needed authentic information about them.
Before punishing people for not standing/respecting the national anthem, they should be informed of its greatness, the order given by Acharyulu, said.
(With inputs from agencies)
Close