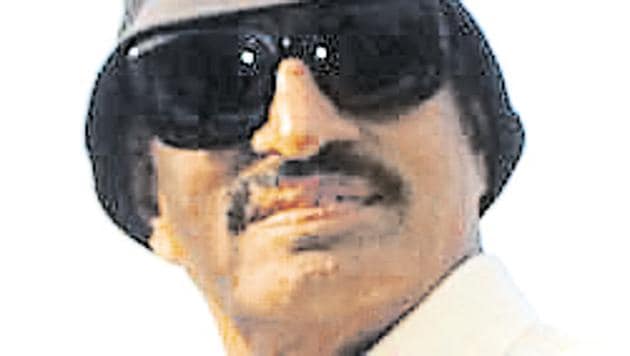 Poll diary: Of Karnataka's Sandalwood campaigners and eccentric politicians
Karnataka goes to polls on May 12 and results will be declared on May 15 for the 224-member assembly.
Hindustan Times, Bengaluru | By HT Correspondent
UPDATED ON MAY 04, 2018 08:20 AM IST
Vatal Nagaraj is seen as a bit of an eccentric politician in Karnataka for his outrageous statements and innovative protests on various issues. He has carved an identity, by fashioning himself as a vocal champion on protecting Kannada language, culture and the water interests of the state. His Vatal party manifesto includes declaring February 14 (Valentine's day) as an official holiday, Rs 50,000 for lovers who get married, a campaign to declare the 'hard working' donkey as the national animal, free barber services for the poor and middle classes, raincoats for autorickshaw drivers, and free medicines.
Before you sneer at this as unlikely-to-be-delivered promises of an eccentric, remember that Vatal has been elected five times from Chamrajanagar.
When the CM's 'bahu' comes calling
Chief minister Siddaramaiah is on a whirlwind tour of the state as the party's main campaigner. This gruelling schedule has left him little time to spend in his own constituency of Chamundeshwari. In the past, his elder son Rakesh used to look after his campaign. The untimely demise of Rakesh last year meant that his second son Yathindra became his constituency manager.
But Yathindra, a newbie to electoral politics, is trying to retain his father's neighbouring Varuna constitutency, having got a Congress ticket. This meant for the first time, Smitha, Rakesh's wife, got into canvassing for her father-in-law. The women of Siddaramaiah's house don't usually involve themselves in political activities, not even to seek votes. For instance, the CM's wife has not been seen at a single public event after he was sworn in. So Smitha who went around asking votes for her father-in-law was received warmly by villagers.
Keeping all parties happy
All three major political parties in the Karnataka assembly election — Congress, BJP and Janata Dal (Secular) — have their own set of stars from Sandalwood, the Kannada movie industry. While Congress has the likes of Umashree, Ambarish, and Mukhya Mantri Chandru, the BJP has Jaggesh, Sai Kumar, Tara, Shruti and Malavika. The regional JD(S), whose CM candidate HD Kumaraswamy is a well-known movie producer, has his son Nikhil Kumar who has acted as a hero in a few movies apart from Sashi Kumar, Amulya and a few others.
There is a great clamour for the reigning superstars to canvass for parties. While most superstars try to stay neutral, one Kannada superstar has come up with a unique method.
Yash whose admirers call him 'rocking star' decided to seek votes for Sa Ra Mahesh, who is the JD(S) candidate in the morning and afternoon at KR Pet, and for BJP candidate S Ramdas in neighbouring Mysuru district in the evening. Just so the Congress isn't left out, he decided to canvass for the Congress the following day. Yash's contention is that there are good people and good candidates in all parties. Smart strategy to keep all parties and their supporters happy.
Close