Post liquor ban, women emerge as Nitish's prime constituency
Jun 13, 2016 08:02 PM IST
Nitish Kumar's strong advocacy of prohibition in his home state of Bihar, addressing it as a social evil, has an almost Gandhian ring to it.
Nitish Kumar's strong advocacy of prohibition in his home state of Bihar, addressing it as a social evil, has an almost Gandhian ring to it.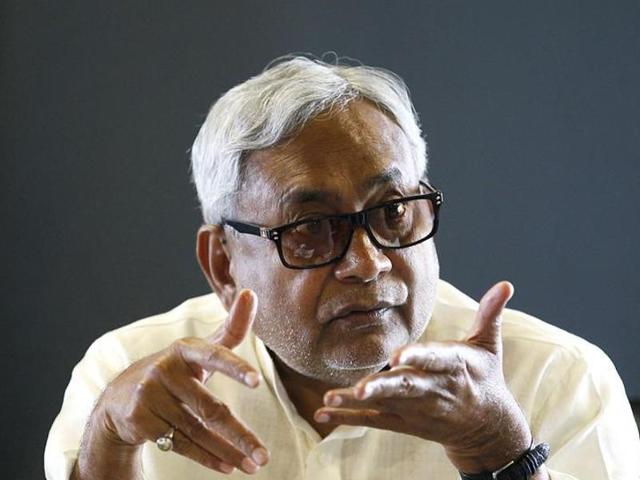 However, the drive behind the chief minister's imposition of the ban on alcohol has a more crafty political will behind it. The move has carved out a unique constituency that owes its allegiance to Kumar alone: The women vote bank
"From what I have seen, women across the country, especially ones from the deprived classes wherein drinking among men translates into domestic violence, will count the liquor ban he advocates as a blessing," said Sudha Verghese who runs the NGO, Nari Gunjan.
A Padma awardee, Verghese works primarily among Dalit women, especially Musahars, a sect so called because eating mice was all they could afford. Her reading of the situation is that women from downtrodden classes are now Kumar's 'captive constituency'.
"Musahars, including their women, were given to manufacturing country liquor. Prohibition has meant a big loss in earning for them. Yet, they fully endorse it. Domestic violence has declined and men are doing other things to earn their livelihood," she told Hindustan Times.
Verghese also works with poor women in Bihar's neighbouring state of Jharkhand that is ruled by the BJP. Here too, she said, a very large number of women support the liquor ban.
Similarly, Shanti Ojha, who runs the NGO Jago Behen for women, noted that prohibition has made Kumar very popular among the women. "It is premature to say how or to what extent Nitish Kumar will be able to draw political mileage out of his advocacy of liquor ban. But there can no doubt that women at large are happy as prohibition has brought down incidence of domestic violence."
Kumar's acumen at reading the popular pulse is standing him in good stead. In the run up to the November 2015 Bihar assembly poll, he promised women's groups that he would impose prohibition in Bihar if voted back to office.
His move was a marked a reversal of his then government's policy that converted the liquor trade from a private business to a major source of revenue for the state. At the time, the excise department was generating around Rs 4,000 crore in revenue.
Top Janata Dal (United) leaders believe that Kumar's policy was directed at cornering women votes. This ultimately consolidated the grand alliance, and ensured it was voted in with a big majority.
"If we are able to encash it (in terms of political mileage), women will play a big role in the rise of Nitish Kumar and JD(U) at the national level," Bihar parliamentary affairs minister, Shravan Kumar said. The opposition though is skeptical of the whole matter, and continues to harp on the state's law and order to counter Kumar's rising popularity.
"I admit that women are largely happy with prohibition as it has brought relief to them from their drinking, abusive husbands. But whatever gain that may have accrued from this… has been nullified by the dipping law and order situation in Bihar. This is because whenever crime increases women are right in front at the receiving end," said Kiran Ghai, BJP's former national vice-president.
In the 2019 general assembly elections, this could be an all-important factor when India votes for the next central government. Though the BJP is currently riding the Narendra Modi wave, three years down the road, political dynamics could be very different. For those who might seek an alternative, Nitish Kumar may stand a good chance.