President's daughter Sharmistha names and shames 'pervert' on Facebook
Updated on Aug 14, 2016 11:42 PM IST
Congress leader Sharmistha Mukherjee on Saturday named and shamed a man for sending her obscene messages on Facebook and vowed to fight against such perverts.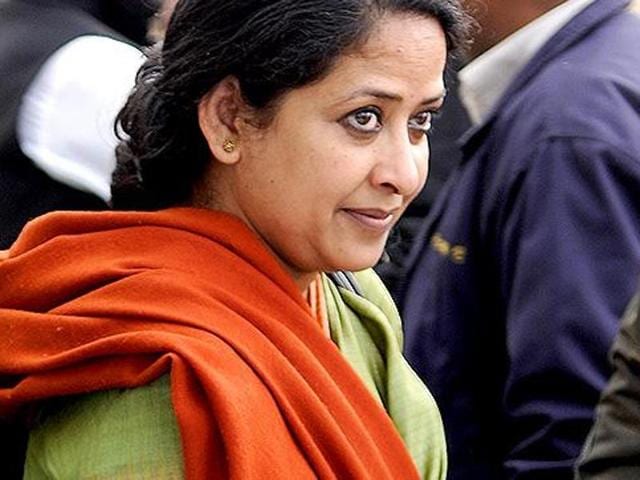 Sharmistha Mukherjee, a Congress leader and the daughter of President Pranab Mukherjee, named and shamed on Saturday a man identifying himself Partha Mandal for sending her obscene messages on Facebook and vowed to fight against such perverts.
"This pervert Partha Mandal is sending me dirty sexual messages. My first reaction was to ignore & block him. But then I thought the silence would encourage him to find other victims," Sharmistha wrote on Facebook.
The Congress leader, who fought the 2015 assembly elections in Delhi, said she made her profile public after joining politics in order to get suggestions and complaints from people. Mondal had allegedly sent obscene messages to Sharmistha on Friday night.
Such harassment is not anything new on the internet and hundreds of thousands of people suffer it every day on social media. But instead of letting the matter go, Sharmistha decided to fight back by sharing the obscene message to publicly shame her harasser. She told HT that she would also lodge a complaint with police.
"Just blocking & reporting is not enough. I strongly feel such people should be publicly exposed & humiliated. I'm posting screenshots of his profile & messages he sent me," she wrote. "I'm also tagging him. Please share this post & tag this rat as a message that these pervert acts will not be taken lightly."
When HT got in touch with Sharmistha, she said she initially thought of ignoring the message but she realised that the "offender will offend other women".
"I decided to share the messages because there is a need for public exposure and public humiliation of such people," Sharmistha said over the phone from Delhi. "Generally girls or women block such a person. But that never helps because the offenders take advantage of the situation and humiliate others."
She said police would take immediate action in her case only because she is President Pranab Mukherjee's daughter, but she doesn't want any special treatment. "I want the police to be active in case of complaint lodged by any women. Therefore, I will quietly go to the police and lodge a complaint. I will fight as a general person. I will approach the police as a common person," Sharmistha said.
Sharmistha has also appealed to other women facing similar problems to lodge complaints.
Close Story
Personalise your news feed. Follow trending topics