It's a record: Modi's I-Day address longest by an Indian PM in last 15 years
Prime Minister Narendra Modi has broken his own record, again.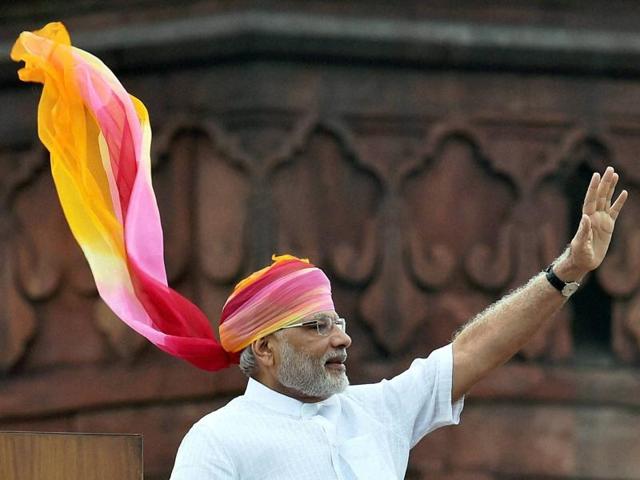 Updated on Aug 15, 2016 09:55 PM IST
Hindustan Times |
, New Delhi
Payal Banerjee
Prime Minister Narendra Modi has broken his own record, again.
On Monday morning, he was at his eloquent best when delivering his third Independence Day address, going past his own record of 86 minutes, which he had set last year.
In his 94-minute speech on Monday, Modi listed the achievements of his government, blasted Pakistan for glorifying terrorists, spoke at length about eliminating social discrimination, and also took a dig at the UPA government for delay in decision-making.
His first Red Fort speech in 2014 was 65 minutes long and the duration has only increased since then.
Going by the records, Modi's Independence Day speech from the ramparts of Red Fort on Monday was the longest ever Independence Day address by an Indian Prime Minister in the last 15 years.
Former Prime Minister Manmohan Singh, who delivered 10 speeches over his long tenure at the helm, rarely crossed the 50-minute mark in his customary speech. On two occasions, in 2005 and 2006, Singh delivered speeches that lasted 50 minutes. On remaining eight occasions, his speech ranged from 32 to 45 minutes.
Modi's party colleague and the first BJP Prime Minister Atal Bihari Vajpayee rarely spoke beyond 30-35 minutes. On August 2002, he delivered a speech that lasted 25 minutes, while in 2003 he gave a 30-minute address from the historic 17th century Mughal monument.
Graphics: Vignesh Radhakrishnan
Close Story