Alexander Kadakin, Russian envoy and 'friend of India', dies of heart failure
Updated on Jan 26, 2017 11:25 PM IST
The Russian ambassador to India, Alexander Kadakin, died here on Thursday, the Indian External Affairs Ministry said. He was 68.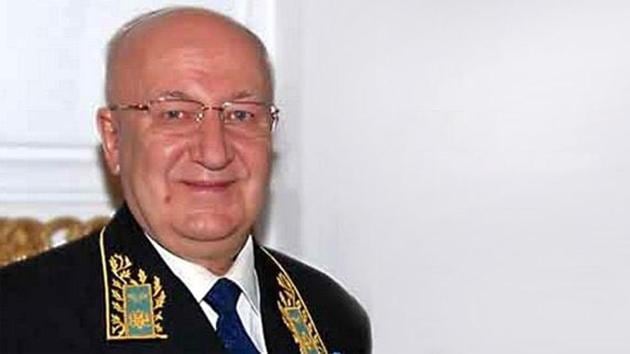 Russian ambassador Alexander Kadakin, a career diplomat and an unabashed Indophile, died in a city hospital on Thursday morning after a heart attack. He was 68.
Kadakin, arguably the most popular diplomat in the Capital for whom India was "my true second home", died after a brief illness, sources said. He was posted in Delhi since 2009, his second ambassadorial stint in India.
Kadakin not only spoke but also wrote Hindi with a flourish and nurtured ties between the two countries with similar care.
His India connection ran deep. He began his career here in 1971. His first term as an ambassador was from 1999-2004.
In all, 20 years of Kadakin's diplomatic career were spent in India, during which he saw the relationship grow, with New Delhi counting Moscow as its "most trusted friend". The ties have had their ups and downs. Russia is no longer India's biggest arms importer as New Delhi looks to the US to modernise its military. But for the Indian establishment, Kadakin was the go-to man, a 3am friend. His unequivocal support for India's "surgical strike" was one such example.
"We welcome the surgical strike. Every country has right to defend itself," Kadakin had said, when the other P-5 countries were still struggling with the phrasing — surgical strikes or a counter-terrorism operation.
Diplomatic duties leave little room for sentiments but Kadakin managed to go beyond the call of duty — forming a bond with India and its people.
"India has become my karma bhumi because I worked here for so many years, my gnyana bhumi because I have learnt a lot here, my tapa bhumi (especially in the hot season), but most importantly — my prem — and maitri–bhumi, because I have given a half of my heart to India...," he wrote in a newspaper article in 2009. In his passing, his karma bhumi lost a dear friend.