'Decision taken with a heavy heart': Congress after Sachin Pilot gets the sack
hindustantimes.com | Edited by Ashutosh Tripathi
Jul 14, 2020 02:35 PM IST
During a press briefing, Congress spokesperson Randeep Sujrewala said that the party regrets that Pilot, and some of his supporting MLAs, fell trap to the Bharatiya Janata Party's designs to destabilise the Gehlot government in Rajasthan.
In a move to stamp out the rebellion in its Rajasthan unit, the Congress on Tuesday sacked Sachin Pilot and two more ministers from the Ashok Gehlot cabinet, underlining that the party does not revolve around people but is based on policy and principles.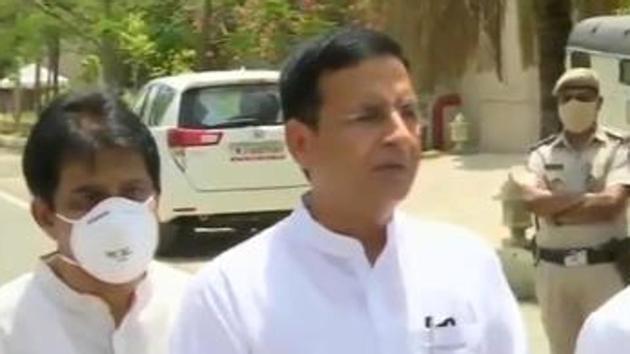 Chief Congress spokesperson Randeep Singh Surjewala, sent as Central observer to the state, said the party had to make some decisions today with a "heavy heart", referring to the dropping of Sachin Pilot as deputy chief minister and also as the party's Rajasthan unit president. Govind Singh Dotasra was appointed Rajasthan Congress chief in place of Pilot, announced Surjewala.
"I regret that Sachin Pilot and some of his associates have been swayed by BJP's plot and are now conspiring to topple the Congress government elected by eight crore Rajasthanis. It is unacceptable," RS Surjewala told journalists.
"Truth can be disturbed, not defeated," tweeted Pilot, who has been camping in Delhi, as news travelled that the Congress has stripped him of his portfolios and even removed him from the post of Rajasthan Congress chief.
Chief minister Ashok Gehlot drove down to Raj Bhavan to make a formal request to the governor to drop Pilot and the two ministers from his cabinet. The Congress legislature party, that met today for the second straight day, passed a resolution seeking action against the rebel leaders to send a "strong message" and prevent any such future trouble.