SC asks lawyer to examine whether Gandhi's assassination can be probed again
The petition filed by Mumbai-based Dr Pankaj Phadnis , a researcher and a trustee of Abhinav Bharat, has sought reopening of the probe on several grounds, claiming it was one of the biggest cover-ups in history.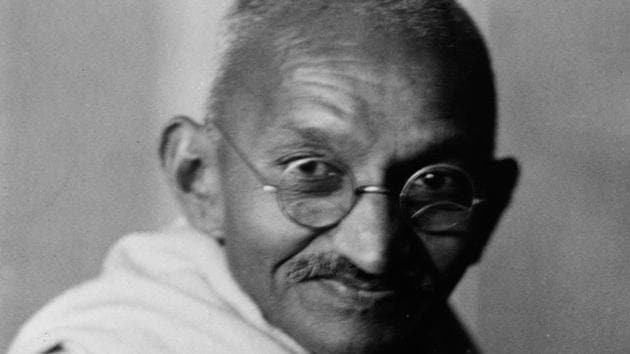 Updated on Oct 07, 2017 09:23 AM IST
The Supreme Court appointed on Friday a senior lawyer to help it examine if the assassination of Mahatma Gandhi about seven decades ago can be investigated again.
The top court asked Amarendra Sharan to evaluate the validity of a private petition seeking the re-investigation, even as it wondered whether that would be "wise and legal". Gandhi was shot dead by Nathuram Godse, a Hindu radical, on January 30, 1948, in New Delhi.
"We find it difficult to say it can be done in law. You examine the petition and tell us what you think," the court said, directing Sharan to see if there was any material evidence to accept the petition.
The petition was filed by Pankaj Phadnis, a Mumbai-based researcher and trustee of Abhinav Bharat, a Hindu revivalist group inspired by Vinayak Savarkar who was named an accused in the assassination of Gandhi but later acquitted.
Even after seven decades, Gandhi's assassination remains a political live wire with Hindu groups that provide ideological fodder for the Bharatiya Janata Party facing criticism for the killing. Godse had ideological compatibility with the Rashtriya Swayamsevak Sangh, a critic of Gandhi, and Savarkar was a top leader for the erstwhile Hindu Mahasabha. Both groups deny involvement in the murder of the father of the nation.
Several members of Abhinav Bharat, founded in 2006, are under investigation for a string of bombings targeting Muslims in India.
Phadnis told the court he had new proof to show that a third person was involved in Gandhi's murder but the matter was not fully examined as the Supreme Court of India did not exist at that time.
When the proceedings began, he asked for more time to bring on record some more documents, calling Gandhi's murder probe one of the biggest cover-ups in history.
Unimpressed, judges SA Bobde and L Nageswara Rao said the Kapoor Commission probed the assassination 40 years ago and it was a futile exercise now to re-investigate an incident that took place seven decades back.
On Phadnis's stand that there was no SC to examine the case back then, the bench said there was nothing wrong if the convicts were hanged after a high court upheld the punishment. Godse and his accomplice Narayan Apte were executed for Gandhi's murder.
"What is the new information you have now? We can't go by passion but only on law. You say there was a third person involved, an organisation. We cannot convict organisation," the court asked Phadnis.
"So do you know if the third person from that organisation allegedly behind the murder is alive today? How can we order an investigation into a matter in which even the person concerned may not be alive?"
The court gave Sharan four weeks to look into Phadnis' petition. The court will now hear the case on October 30.
Close Story