SC ban on firecrackers: Industry stares at Rs 1,000-crore loss, layoffs
Workers from the firecracker industry lamented, saying crackers cause pollution only for a week at best, but vehicles pollute 24x7 all 365 days.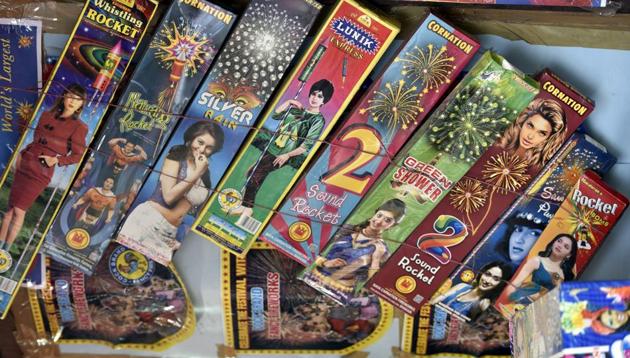 Updated on Oct 09, 2017 11:10 PM IST
A Supreme Court ban on crackers in Delhi may clean up the capital's air this Diwali but the decision is likely to choke the livelihoods of lakhs of workers in Tamil Nadu's fireworks manufacturing hub of Sivakasi that fears a loss of more than Rs 1,000 crore.
Fireworks manufacturers in the tiny southern Tamil Nadu town, which accounts for 85% of all crackers sold in the country, say they are worried that other states might emulate the top court order.
"Diwali is the time we make maximum profits and the SC order will completely smash many units," Asai Thmabi, president of Tamil Nadu Fireworks and Amorces Manufacturers Association, told Hindustan Times. He said there was no time for a review of the top court order as only 10 days remained for Diwali.
"We cause pollution only for a week at best, but vehicles pollute the city 24x7 all 365 days. What about that?"
Sivakasi has an annual estimated turnover of about Rs 7000 crore and employs more than 300,000 workers directly in the firecracker manufacturing factories. Another 500,000 are engaged in related industries – packaging, printing, paper rolling transportation and the like.
"We are worried about loss of jobs and livelihood options for people if firecrackers are banned in other cities too," added Asai Thambi.
Sivakasi has been in the news frequently for its dangerous working conditions, employment of child labour and a rash of accidents in unsafe manufacturing units, but the industry has thrived.
"Some NGO or other petitioner can spoil the Diwali of manufacturers by filing a petition in any court, citing the SC ban seek a similar order to prevent noise pollution and environmental pollution," the Sivakasi manufacturers association said.
G Sivaraman, another small manufacturer, said that Diwali celebrations were part of the tradition and culture of people. "How can the court disregard the fact that stopping use of firecrackers would hurt the sentiments of many people?" he asked.
FB Live: Firecrackers vendors in Delhi's Chandni Chowk react to SC order
Close Story