Kashmir: 2 killed in army firing after stone-pelters target convoy in Shopian, CM orders probe
Updated on Jan 28, 2018 07:38 AM IST
Chief minister Mehbooba Mufti called up defence minister Nirmala Sitharaman to express anguish over the civilian deaths.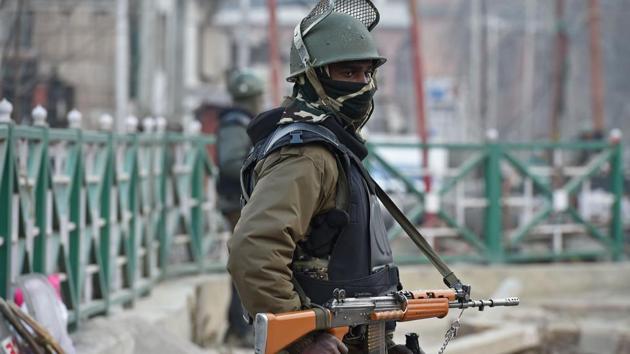 Two civilians were killed when the Army allegedly opened fire at protesters in south Kashmir's Shopian district on Saturday, prompting chief minister Mehbooba Mufti to order an inquiry into the incident.
Shopian superintendent of police Ambarkar Shriram Dinkar confirmed the two deaths. "A convoy was passing through Ganaupora village when protesters started pelting stones at them. The casualties occurred when the Army retaliated," said Dinkar, adding that a third person has been admitted to a Srinagar hospital.
The deceased were identified as Javed Bhat and Suhail Lone, both in their twenties.
A Srinagar-based Army spokesperson said security personnel opened fire at protesters only after taking "the extreme gravity of the situation" into account. According to him, a large group of 200-250 people targeted a convoy at Ganaupura Chowk in the afternoon and tried to set the vehicles on fire. A junior commissioned officer was allegedly hit in the head, after which some of the attackers "tried to snatch his weapon and lynch him". As many as seven Army personnel were injured and eleven vehicles damaged in the attack, the spokesperson said.
Although Shopian chief medical officer Dr Abdul Rashid Najar had earlier pegged the number of casualties at three, he later clarified that a 23-year-old man shifted to the Sher-I-Kashmir Institute of Medical Sciences in Srinagar was alive. A medical superintendent at the institute said any comment on the man's condition can be made only after a surgery.
The Valley's joint separatist leadership announced a "Kashmir shutdown" on Sunday to condemn the incident. Restrictions are likely to be imposed on some areas of Srinagar in anticipation of repercussions.
Meanwhile, Mehbooba called up defence minister Nirmala Sitharaman to express anguish over the civilian deaths. "The chief minister said every civilian killing, notwithstanding how erroneously made, impairs a political process that has been put on track through hard work by all political parties in the state," a government press statement read. Sitharaman assured the chief minister that she would seek a detailed report on the matter and ensure that such incidents do not recur.
The chief minister conveyed her condolences to the deceased's families, and directed the district administration to conduct a probe into the incident.
Former chief minister Omar Abdullah also expressed his anguish over the civilian deaths. "2 civilians dead & many others injured. The first month of 2018 has been a terrible one for J&K, death has cast its ugly shadow far too often already," he tweeted.