Shopian firing: SC stays proceedings against Indian Army Major named in FIR over civilian deaths
Updated on Feb 12, 2018 10:55 PM IST
The father of army major Aditya Kumar moved the apex court last week, demanding that the FIR registered by the Jammu and Kashmir Police be quashed.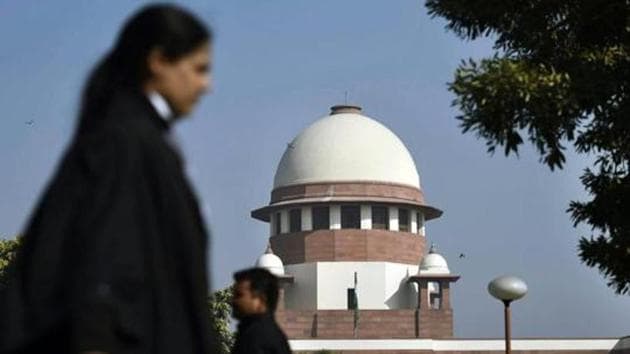 The Supreme Court on Monday stayed criminal proceedings against an army officer whose unit was charged for murder, attempt to murder and endangering life in an FIR over an alleged January 27 shooting by the army in Kashmir's Shopian region that killed three civilians.
The court was hearing a plea by the father of Major Aditya Kumar, who had been named in the FIR filed by the J& K police as the officer leading the 10 Garhwal Rifles battalion when the incident occu-rred. Kumar's father, Lieutenant Colonel Karamveer Singh, said in his plea that he wanted the FIR quashed on the grounds that his son was performing his duty and had been "wrongly and arbitrarily" named.
The Supreme Court restrained the J&K government from taking any coercive action against army officials allegedly involved in the incident, issuing notices to the central and state governments.
"It is directed that no coercive steps shall be taken on the basis of the FIR No. 26/2018 dated 27.1.2018 registered at P.S. Shopian under Sections 336, 307, 302 of Ranbir Penal Code against Major Aditya Kumar," said the order by CJI Dipak Misra and justices AM Khanwilkar and DY Chandrachud .
The order means that the officer cannot be summoned by the J&K police for interrogation or be asked to participate in investigations into the incident until further orders.
Arguing for Lt Col Singh, senior advocate Mukul Rohatgi submitted that it was a serious issue, particularly since military operations were going on in the Valley.
The army had, on February 1, submitted its version of events to police, saying the soldiers had fired on protesters in Shopian's Ganawpora village in "self defence" to prevent the lynching of an officer, snatching of weapons by protesters, and burning of their vehicles.
Lt Col Singh's plea said the soldiers opened fire "only to impair and provide a safe escape from a savage and violent mob engaged in terrorist activity". It sought guidelines to protect the rights of soldiers and adequate compensation so that no personnel were harassed by criminal proceedings for exercising their duty.
The FIR had led to a political standoff in the state, pitting ruling coalition partners Peoples Democratic Party (PDP) and Bharatiya Janata Party (BJP) against each other. While BJP lawmakers demanded the complaint be withdrawn, chief minister Mehbooba Mufti, who is the PDP chief, said it was the duty of the government to take the FIR to its logical conclusion.
Personalise your news feed. Follow trending topics