Male child abuse victims live with trauma due to societal expectation of machoism
May 01, 2018 08:12 AM IST
A survey conducted in 2017 among 160 male survivors of sexual abuse by Mumbai-based activist Insia Dariwala found 84.9% had not disclosed it to anyone.
For the seven-year-old, it all began at a wedding. Relatives and family friends were streaming into the house for a week and no one had a moment to spare. It was then that he started developing intimacy with an older cousin, who was 16. Now an adult, he remembers the agony and urgency to continue their relationship for the sake of what the older male, strapping and popular, called 'their special relationship'. Word of the abuse never spilled out because he was afraid of losing his friend, and being seen as weak.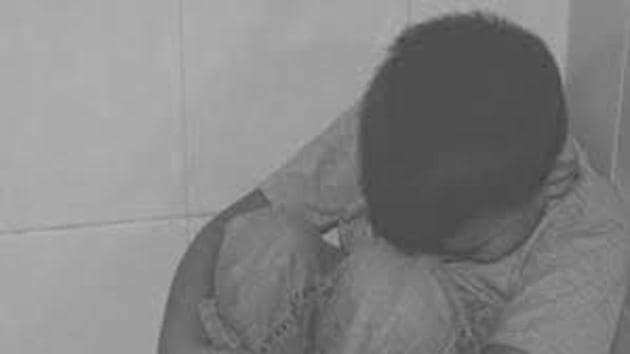 This isn't an isolated incident. The abuse of male children by juveniles and adults alike is a reality often shrouded in shame, secrecy and mores of masculinity.
"No one is bothered about the male child though he is more exposed by virtue of the fact that no one is likely to listen to or believe him. Abuse is prevalent across classes," said Amod Kanth, a former director general of police and founder of Prayas, a Delhi-based non-governmental organisation. In 2007, Prayas along with Unicef and the Union ministry of women and child development, conducted a study on child abuse in India. Held across 13 states, it found that 53% of 12,447 children surveyed had been sexually abused. Of them, 53% were boys.
Another survey conducted in 2017 among 160 male survivors of sexual abuse by Mumbai-based activist Insia Dariwala found 84.9% had not disclosed it to anyone. The top reason for non-disclosure was shame, the survey revealed. It was Dariwala's Change.org petition that Union women and child development minister Maneka Gandhi responded to last week, and ordered a nationwide study on male child sexual abuse.
"Men are ridiculed, their sexual orientation is questioned, and the pressure to live up to the façade of society's macho image, weighs in so heavy, that ultimately the only way out, is to live a life within," Dariwala said in her petition that has been signed by 1,22,418 individuals at the time of writing this report.
Abuse is often about power and not so much about lust, points out Mumbai-based psychologist Janavi Doshi, but for male survivors, handling the trauma while managing social expectations to be macho, a protector and an aggressor is difficult. "They suffer the double burden of getting abused and getting called a sissy that you couldn't protect yourself," says Sangeeta Punekar, an activist with Mumbai-based Forum Against Child Sexual Exploitation.
Complicating matters is social silence on child sexuality that forces the law to look at any sexual exploration through the prism of illegality. "Sex is seen as taboo or something horrible. So, the child learns to feel guilty about such discussion. This is ideal for abuse," says writer and director Pankaj Butalia, who authored the 2013 book Dark Room: Child Sexuality in India. He points out that among children, sometimes, sexual exploration starts innocently, but as the older child crosses puberty, the activity shifts from being fun for both parties to aggression, shame and abuse. "But the older child is not a criminal," he says, advocating greater conversation.
Prejudices surrounding homosexuality and effeminacy compound the problem. Many abusers prey upon less aggressive boys, who fear being singled out as "gay". This attitude also leads to other forms of sexual abuse: The "corrective rape" of queer men and transpeople, and the continual abuse of transboys.
What's the way ahead? For years, Kanth explains Section 377 of the Indian Penal Code, which criminalises "unnatural sex", was the only recourse and continues to be invoked today, despite the Protection of Children from Sexual Offences Act 2012, which Kanth thinks hasn't helped the male survivors much. But he is also careful to note that harsher implementation of the law cannot be a solution as it refuses to acknowledge natural sexual explorations of children.
Shekhar Sheshadri, a professor at Bengaluru's National Institute of Mental Health and Neurosciences, argues for nuance which looks at not just the child's gender, but also their age, maturity and exploration . He underlines the abuser's process of "grooming — establishing a relationship with a child, imbuing it with specialness, isolating the child, making it secret and finally sexualising it."