Students clash with police at Bengal school, one killed
Published on Sep 20, 2018 09:57 PM IST
Police did not open fire, used fired rubber bullets only, claims district police chief.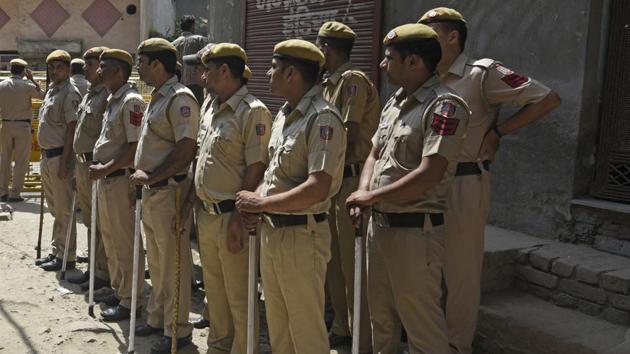 Hindustan Times, Kolkata |
HT Correspondent
A protest by students of a north Bengal school demanding appointment of teachers of science and literature led to a clash between them and police on Thursday, leaving a former student dead and another severely injured. Some policemen and locals were also injured.
Rajesh Sarkar (19), died apparently from bullet injuries and another protester was sent to North Bengal Medical College in Siliguri with bullet injuries.
The Bharatiya Janata Party has called a 12-hour bandh throughout the district on Friday to protest against the police action in a school.
However, police said they had used batons and fired tear gas shells and rubber bullets and had not opened fire on the protesters.
"We fired rubber bullets and tear gas shells. We did not fire bullets. Our men were injured and the protesters vandalised police vehicles," said district police superintendent Sumit Kumar.
"I have spoken to the officer-in-charge of the Islampur police station. He categorically told me that the police did not open fire," said Islampur Municipality chairman Kanhaiyalal Agarwal, who was present at the hospital where Sarkar's body was taken.
"I have got the news of a death. Police have gone there to take control of the situation. I am yet to get the police report on the reason of the death," said Arvind Kumar Mina, district magistrate of North Dinajpur.
District BJP president Sankar Chakraborty however alleged that police first resorted to caning, then firing tear gas shells and eventually opened fire. "It is surprising how they could press the trigger in a school... that could perhaps take place during the British days," he said.
"The students were merely asking for quick appointment of teachers of literature and science subjects. They were demanding it for some time and were quite upset. Today, too, they were peaceful initially," he added.
Left leader in assembly Sujan Chakraborty said: "It is quite natural that students will hold protests demanding education. But it astonishing that the police would open fire in a school. The chief minister, who is also the police minister, should reply why her men have become so trigger-happy."
Three days ago, two teachers of Urdu and one of Sanskrit were appointed but the angry students did not allow them to enter the school when they came to join duty on Thursday.
The protesting students also blocked a road nearby.
Apprehending unrest, the administration deployed a number of policemen on Thursday morning in front of the school.
Topics
Personalise your news feed. Follow trending topics