Supreme Court directs Centre to decide time frame for appointing Lokpal
The court said the competent authority will file an affidavit indicating the steps and the time each step will take in the course of the appointment of the Lokpal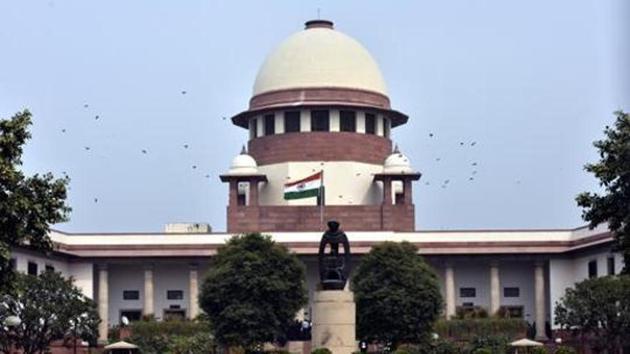 Updated on Jul 02, 2018 11:56 PM IST
The Supreme Court on Monday asked the Centre to let it know a time frame within which anti-corruption ombudsman, Lokpal, will be appointed.
A bench of justices Ranjan Gogoi and R Bhanumathi gave ten days time to the government to file an affidavit in which it needs to specify the steps it proposes to take to make the appointment.
The court was hearing a contempt petition filed by NGO Common Cause against the Centre for failing to appoint the ombudsman despite the SC's April 27, 2017 verdict.
"Before we pass any order, we would like the Union of India to place before us details of the steps they are taking and also indicate the time-frame within which the steps to be taken will be completed," ordered the court as it fixed July 17 to hear the matter again.
At the outset attorney general (AG) KK Venugopal told the bench that he had received written instructions from the department concerned that the selection panel headed by Prime Minister Narendra Modi will be meeting shortly.
On the last date of the hearing, the AG had informed the court that senior advocate Mukul Rohatgi had been appointed as the eminent jurist in the panel.
Earlier, the delay in appointing a Lokpal was attributed to the absence of an eminent jurist in the selection committee.
Common Cause lawyer, senior advocate Shanti Bhushan, opposed the adjournment.
He said in the wake of the government's failure to appoint a Lokpal, the court should exercise its extraordinary powers and appoint an ombudsman, till the time Centre does so.
The bench, however, declined to go into his pleading in the matter.
Last year's judgement of the Supreme Court said there was no justification on the government's part to keep the enforcement of the Lokpal suspended till the proposed amendments were cleared by the Parliament.
One of the amendments includes the issue of the Leader of the Opposition in the Lok Sabha.
The Centre had said that the Lokpal amendment bill, which recognises the leader of the single largest opposition party in Lok Sabha as the Leader of Opposition and will pave the way for operationalising the institution, would be cleared soon by the Parliament.
It was denied by several ministers that the government was dragging its feet over the appointment.
Topics
Close Story