Swine flu on the rise in Maharashtra, 127 lives claimed so far this year
Hindustan Times |
, Mumbai
Aayushi Pratap
Apr 20, 2017 11:19 AM IST
Fluctuating temperatures, poor immunity to blame, say experts
Swine Flu or H1N1 related deaths are on a steady rise in Maharashtra compared to last year, according to data by the Maharashtra epidemiology department. So far, the virus has claimed 127 lives, out of which 25 were reported in the last two weeks. A total of 25 deaths and 82 cases were recorded throughout 2016.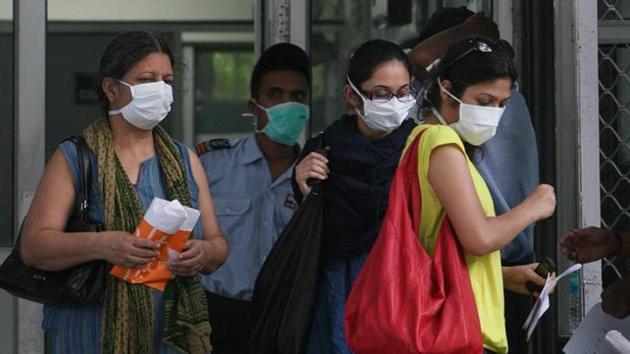 Experts said fluctuations in temperatures and the wearing off of vaccines could be the reasons for the spurt. State officials said 644 cases have been reported since January this year – 38 in Pune, 24 in Nashik, 11 in Aurangabad and 38 in Ahmednagar.
"As a precaution, we have intensified screening and surveillance for all viral infections and are vaccinating high-risk groups, such as diabetics, people with high blood pressure, pregnant women and the elderly," Dr Pradeep Awate , head, state epidemiology department.
"Immunity among people is waning off, which is the main reason for the rise in the number of cases and deaths," he added.
Another reason more cases are being recorded now is because of poor herd immunity among the people, said a state official. The term refers to how immune a significant section of the population is. "After the H1N1 epidemic in 2015, when 906 deaths were reported, many people were vaccinated. This not only protected them from the virus, but also checked its spread. However, the effect of the vaccine lasts only for 8 months, post which not many people got vaccinated again," the official said.
Dr Deepak Sawant, Maharashtra health minister, said that the state's health machinery is on high alert, in the wake of the rise in the number of swine flu cases.
"I appeal to everyone to not neglect cases of fever, cold and cough that last more than 48 hours and go visit a doctor," he said.