Technical issue causes slow line train delays at Thane railway station
Published on Aug 10, 2022 12:34 PM IST
Due to the technical error, the trains were running late by 10 minutes on slow line due to bunching of trains at Thane station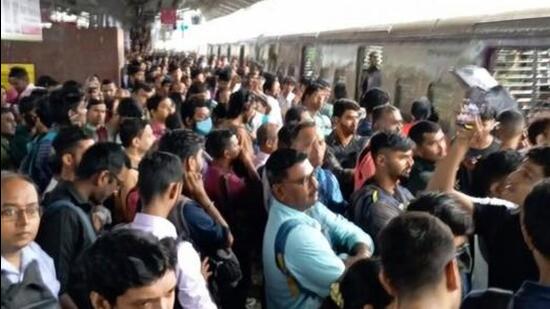 Early morning commuters on Wednesday had a harrowing time after a technical error at Thane railway station led to delays in slow local trains in peak hours.
Commuters complained of overcrowding at platforms due to the delay.
The error was reported between 8:30am to 8:45am which was resolved shortly.
Also Read: Mumbai local: Harbour line services affected after coach derails at CSMT
However, slow local train services were affected with 10 minutes delay.
"All slow trains were running late by 10 to 15 minutes even at 11am when I left for work. There was crowding at stations due to this," said Ajay Patil, 39, who took a slow local train from Kalyan railway station to Thane.
"Due to the technical error the trains were running late by 10 minutes on slow line due to bunching of trains at Thane station. Announcements were made to inform the commuters at platforms," said an officer of Thane railway station who did not wish to be named.
Personalise your news feed. Follow trending topics