'Thank you for saving us': Devendra Fadnavis to Adar Poonawalla. His reply
Jan 08, 2023 10:33 PM IST
Adar Poonawalla's Serum Institute of India is the world's biggest vaccine maker.
Maharashtra Deputy Chief Minister Devendra Fadnavis, who shared stage with Serum Institute of India's Adar Poonawalla for an event in Pune, on Sunday thanked him for his contribution in India's fight against coronavirus. Serum Institute of India's Covishield has been one of the two major vaccines that India used for the inoculation program. The other one was Bharat Biotech's Covaxin.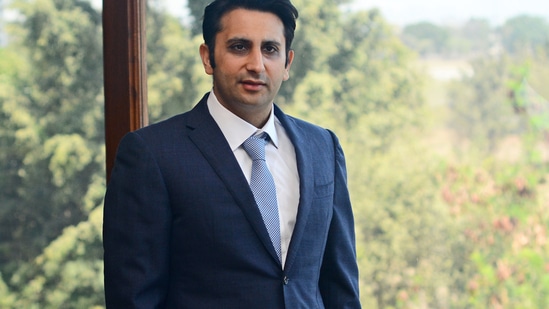 "@adarpoonawalla ji, We always wanted to say Thank You. Entire nation wanted to say Thank You. So, it is on behalf of entire nation we say 'Thank You for saving us'! (sic)" Devendra Fadnavis wrote in a tweet. Sharad Pawar was also seen on stage along with Poonawalla and Fadnavis at the event.
To the Maharashtra Deputy CM's tweet, Adar Poonawalla replied: "I'm humbled by your kind words @Dev_Fadnavis Ji. It has been an honour to serve the nation and we will continue to do so. (sic)" The Serum Institute is the world's largest vaccine maker. In the United Kingdom and other parts of the world, it collaborated to provide the Oxford–AstraZeneca COVID‑19 vaccine.
Meanwhile, speaking at the event, Poonawalla said: "I have been all over the world but the environment in India is better and I would urge everyone to stay in India."
"Everyone is looking at India and Covid was one such example. This was all possible because of the government, healthcare workers working with a common goal," he further underlined. With China facing one of the worst outbreaks, India had also recently raised its guards amid concerns over possibility of a fourth wave.
Fadnavis earlier shared details of the event along with photos as he wrote in a post (loosely translated from Marathi): "Bharti Vidyapeeth Super Specialty Hospital and Student Hostel inaugurated in Pune this afternoon. Senior Leader Shri Sharad Pawar Ji, Respected Punawala, Shri Shivajirao Kadamji, Mr. Sanjaykaka Patil, Dr. Vishwajit Kadam, all family members, brothers and sisters of Bharti University were present."