The help at home: No laws yet to help victims of injustice in India
Social workers are pushing for a Bill to protect the rights of domestic workers. Will life change for this much-abused workforce that consists primarily of women?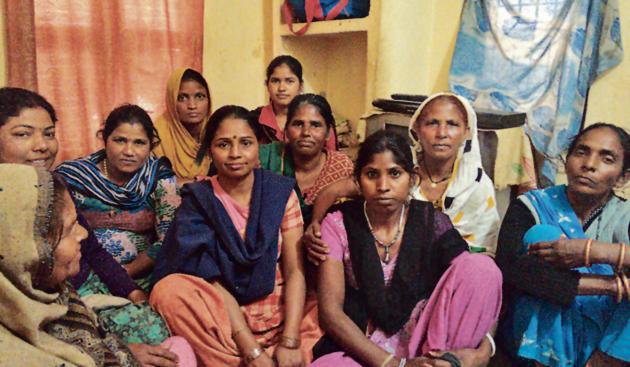 Updated on Dec 14, 2016 11:52 AM IST
Reshmi (name changed), was just 12 years old when she left home in Jharkhand in 2000 with a man who promised her a job and a better life in Delhi. Her father was an alcoholic, her mother struggling to provide for Reshmi and her three younger siblings. So Reshmi left home, without informing her family. For 15 years she worked as a live-in domestic help at the home of a family in the national capital. But when she started missing home and began asking for permission to visit her family, she was turned out by her employers, without being paid a single rupee for the work that she had done for 15 years.
Stories like Reshmi's are unfortunately so commonplace that they hardly ever attract attention. A United Nations Research Institute for Social Development (UNRISD) report published earlier this year quotes a National Sample Survey Organisation (NSSO) estimate that in 2011-12 there were 3.9 million domestic workers in the country, with women domestic workers constituting 2.6 million. Migrants accounted for the largest share of domestic workers.
Substantial Numbers
Though the numbers employed in domestic work are substantial, in a country of surplus labour, the rights of those working in the unorganised sector – such as the domestic worker – are rarely the subject of contemplation or conversation. Till such time as an Indian living abroad gets into trouble for abusing his or her domestic worker in a way that many in India are used to doing. In 2013, it was Indian diplomat Devyani Khobragade who was indicted in the US on the charge of paying her housekeeper less than the minimum wages allowed under American law. Khobrage has denied the charged. And earlier this year, Himanshu Bhatia, the Indian-American head of an IT consulting firm in the US, was accused by the American government of grossly underpaying her live-in maid from India, and of making her sleep in the garage with the family dogs when she was unwell. (Bhatia's daughter Sabina Bhatia has issued a statement on behalf of her mother denying the accusations against her). "May be it is the Indian mentality to ill-treat domestic workers. Cases like these are very common in India," says Gaurav Tomar, legal officer at Chetanalaya, an organisation that works to protect the rights of domestic workers.
Read:NRIs to diplomats: A history of ill treatment of domestic help
In the winter of 2015, Chetanalaya initiated a meeting with a group of Parliamentarians with the request that a Bill to safeguard the rights of these workers be tabled and passed by the legislature, says Anushikha Thompson, who also works with Chetanalaya.
"The parliamentarians told us that if we manage to draft the proposal for a Bill, one of them will present it in Parliament as a Private Member Bill," she says, adding, "We reached out to other agencies and under the banner of National Platform of Domestic Workers (NPDW), an umbrella organisation of agencies working for the rights of domestic workers, a draft was prepared. Last week, we again met some members of Parliament and presented the draft to them and also invited their suggestions. We are really hoping that the Bill is proposed in the ongoing winter session," says Thompson. The Parliament's winter session is on till December 16.
Mobilising Workers
This is, however, not the first time that agencies working for the protection of the rights of domestic workers have tried to get a Bill to safeguard their rights passed in Parliament. In 2008, a taskforce had been created to draft a similar Bill. The Domestic Workers Welfare and Social Security Bill, 2010, was presented to the National Commission for Women (NCW) and is still available on the NCW website, though it was never tabled in Parliament. In the absence of specific national laws governing this sector, however, NGOs currently use various laws such as anti-trafficking laws, laws against forced labour, sexual harassment at workplace and Vishaka Guidelines or even the Labour Law and Unorganised Workers Social Security Act, in their work to help and protect domestic workers.
"Most of the cases that come to us are of financial abuse," says Tomar. Often the domestic worker is told that her salary has already been paid to the agent who got her employed with the family. "Even if the agent tells the employer that he will be sending the money to the domestic help's family, it is the responsibility of the employer to keep track of whether the money has reached them or not. In most cases the help is not even informed of this arrangement," he says . Take the case of 29-year-old Saroj. When, after working for a month at the house of her Faridabad-based employer, she started asking for her salary, she was informed that the money had been paid to the man who had brought her to work there. Saroj approached Chetanalaya and through their intervention was able to recover ₹9000 from the agent. "But since domestic workers don't have any contract or proof that they have not been paid, our success rate in these cases are very low. In only 30 per cent of the cases have we managed to get the employer to pay up," says Tomar.
Read: Bai on call: How home service apps are changing domestic help market
In most cases, financial abuse does not happen in isolation, but is accompanied with verbal and physical abuse. Speaking to Hindustan Times, social sector worker Subhash Bhatnagar mentioned a case where the employer would repeatedly bite the domestic help. "When we approached the employers, the husband said his wife was mentally unstable and offered to pay ₹50,000 as compensation in an out-of-court settlement," he says. There are also instances of sexual abuse. "But in most cases the help does not want to talk about it," says Anchita Ghatak, a social sector worker in Kolkata .
In many cases, the abuse is more subtle. "One big problem domestic workers experience is not being given enough to eat by their employers," Bhatnagar said. Saroj remembers being given stale food at the house of her employer. Getting leave is another issue. "Even labour laws talk of an eight-hour work day and a system of weekly offs. But for domestic workers, getting leave depends on the whim of the employer. There is no social security, no safety net for the worker to fall back on in old age," he points out.
Little Legal Backing
According to the UNRISD report, the move to mobilise domestic workers to stand up for their rights began in the 1980s and gained strength in the 1990s and 2000. In 2011 domestic workers across the world and organisations working for their rights clinched a major victory at the International Labour Conference when most member countries voted in favour of a Convention to uphold the rights of domestic workers. Convention 189 and Recommendation 201 detail how domestic workers need to be protected and awarded. Though India is a signatory of the Convention, it is yet to ratify it, says Thompson.
As the UNRISD report points out, in India, domestic workers are implicitly excluded even from the Minimum Wages Act 1948. Although the benefits of the Act can be extended to domestic workers through state legislations, there are very few states where notifications have included domestic workers. A few states, such as Maharashtra, have attempted to regulate domestic work through the setting up of welfare boards for domestic workers. But by and large, agencies working with domestic workers feel that people in positions of power are often biased against this marginalised class.
Prachi and Sunita Thakur of Jagori, an NGO that works for the rights of women, including those working in homes, feels that workers are hesitant to approach the police only because they don't have any evidence to support what they are saying. "If the woman (domestic worker) goes by herself, the police is not cooperative or sensitive most of the times. They presume that the employer is an educated person and therefore right. But if the process is channelised, and if she approaches an NGO/women's organisation , there is an active response from the police," they say. This is especially true in cases involving a minor, or where the NGOs complain that a domestic worker is being held by her employers against her wishes, says Tomar. He gives the example of 15-year-old Savita (name changed) who was trafficked to Delhi from Jharkhand by an agent and was working for a family in Pitampura. "One day she managed to call her family and tell them she was in Delhi. Her family approached a local NGO who approached us. We told them to first inform the local police . The Jharkhand police then came to Delhi and with the help of Delhi police, we managed to track and rescue the girl," says Tomar.
Journey to Justice
The job of the agencies begins with making domestic workers aware of their rights. Chetanalaya is also working on a system of empowering domestic workers, so that those who are victims today, may help others in seeking justice in the future. "We provide counselling, legal support and guidance to the workers," say Prachi and Sunita Thakur of Jagori. "We help them make informed choices about righting the wrong that has been endured by them. Then once that choice has been made about how the domestic help wants to proceed, we intervene."
Where the worker is a minor, Tomar says, the first step, after a medical check-up and the recording of her statement by the police, is to take her to the Child Welfare Committee (CWC). "Based on her statement to the CWC, appropriate charges are filed against the employers and agents," he says.
The journey to justice is a long one. At Chetanalaya's New Delhi office, Reshmi waits patiently for help to get the money due to her over 15 long years. Ask her if there was any abuse, and she says reluctantly, "they did slap me, especially in the beginning. I didn't know the work, you see." The resignation and acceptance of cruelty cuts deeper than the abuse.
Close Story