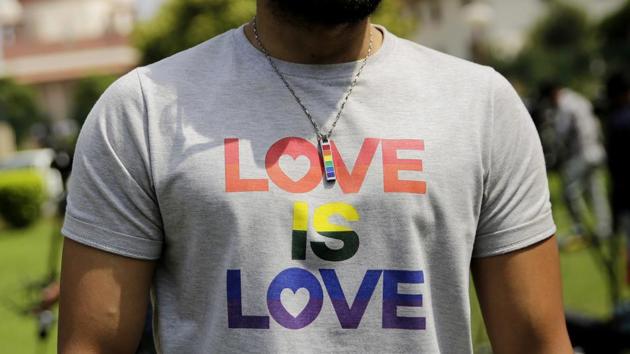 'Today an error has been corrected', writes senior SC lawyer on Section 377 verdict
Gay sex among consenting adults is not an offence, the Supreme Court ordered on Thursday, reading down a British-era section 377 of the penal code that penalises people for their sexual orientation.
By Sanjay Hedge
UPDATED ON SEP 06, 2018 02:47 PM IST
Firstly, it is a historic day not only for the court but also for the country because the constitutional principle of equality has been put beyond all reasonable doubt.
What I chose to do with consent within the confines of my private space is only my business and my partner's and of no business of the criminal law.
This judgment was inevitable after the privacy judgment last year. The law has been developing right from the day of the Delhi high court judgment in the Naz Foundation case in 2009. It was unfortunate that a bench of the Supreme Court had reversed HC judgement in 2013.
Today, an error has been corrected. I am very glad that the Supreme Court saw it be better to be ultimately right than to be consistently wrong.
This judgment is also about respecting diversity. A more diverse SC with more female representation in the form of justice Indu Malhotra, who sought it fit to say that history owes an apology to the members of the LGBT community.
This judgment will have a great impact on pending criminal cases.
(As told to Ashok Bagriya. The author is a senior lawyer in the Supreme Court.)
Close