Tripura govt announces 19.68% pay hike for its employees, pensioners
Published on Jun 13, 2017 08:26 PM IST
Tripura government announced an average 19.68% pay hike for its employees and pensioners.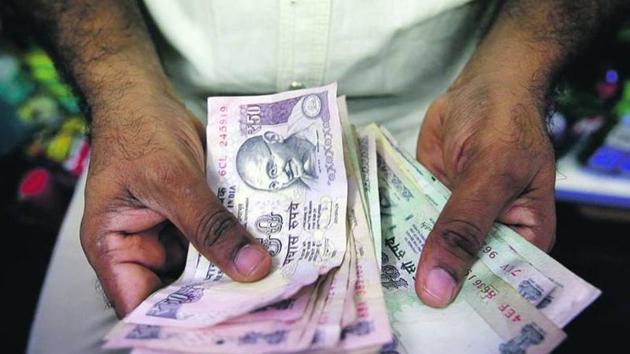 Press Trust of India, Agartala |
Press Trust of India
Tripura government announced on Tuesday an average 19.68% pay hike for its employees and pensioners with effect from April 1, 2017.
"The state cabinet accepted almost all recommendations of the Pay and Pension Review Committee. An average 19.68 per cent pay hike has been approved for the employees, regular and fixed pay, and pensioners after reviewing the state's financial capacity," state finance minister Bhanu Lal Saha said.
Saha told reporters that the average increase for Group-D employees will be Rs 4,000, for Group-C employees it will be Rs 5,500, for Group-B officials the average increase will be Rs 9,500 and for Group-A officials, it will be Rs 15,000 per month.
Benefits for pensioners will be effected by multiplying the basic pension or family pension by 2.25 and the minimum pension has been increased from Rs 3,120 to Rs 7,020, while the maximum pension has been increased from existing Rs 38,500 to Rs 1,05,720, he said.
Saha said the gratuity money has also been increased from Rs 4 lakh to Rs 10 lakh along with hike in medical and house allowances.
"Although we cannot offer pay package at par with the 7th Pay Commission, the government has given its best keeping in mind of its financial constraints," he said.
Saha said the total expenditure for implementing the new pay scales and pensions will be Rs 1,242.69 crore though the allocation for the purpose in the current budget is only Rs 600 crore.
"The additional burden of Rs 600 crore for providing better pay scales to government employees will be managed in different ways. We are hoping to receive Rs 100 crore after enforcing of the Goods and Services Tax, which can be a major boost for the state government," he said.
Employees of all state PSUs, autonomous bodies, Boards and others have been increased in proportion to the hikes given, he added.
Personalise your news feed. Follow trending topics