UGC asks universities to celebrate September 29 as 'Surgical Strike Day'
Updated on Sep 21, 2018 03:39 PM IST
Talk-sessions by ex-servicemen about sacrifices by the armed forces, special parades, visit to exhibitions and sending greeting cards to pledge their support for armed forces, are among the activities prescribed by the commission for the celebrations.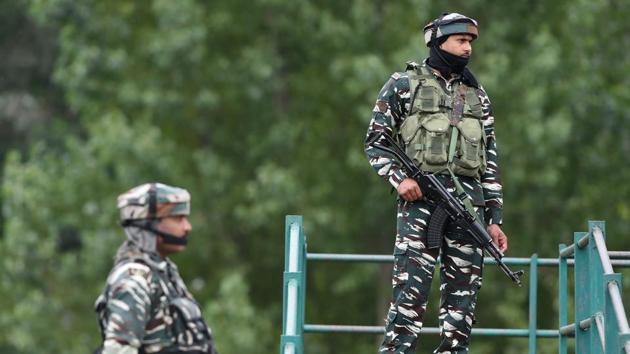 The University Grants Commission (UGC) on Thursday directed universities and higher educational institutions across the country to observe September 29 as "Surgical Strike Day" to mark the second anniversary of the Indian Army's daring strike at terror pods across the Line of Control in Pakistan-occupied Kashmir.
On September 6, Hindustan Times reported the government's desire to celebrate the "Surgical Strike Day" later this month.
"The NCC (National Cadet Corps) units of all universities should organise a special parade on September 29 after which the NCC commander shall address them on the modalities of protection of the borders. The varsities may organise a talk-session calling ex-servicemen to sensitise students about sacrifices made by the armed forces," the UGC said in a communication to all vice-chancellors. Exhibitions and greeting cards to pledge support to the armed forces are among the other activities prescribed for the celebrations.
"A multimedia exhibition will be organised around India Gate on September 29. Similar exhibitions may be organised in states, union territories, important towns and cantonments across the country. The institutions should encourage students and faculty members to visit these exhibitions," the letter added.
Registrars of Delhi University and Jawaharlal Nehru University did not respond to requests for comments.
A spokesperson of Jamia Milia Islamia said the university was closed for the next three days and officials will be able to comment on Monday. The September 2016 surgical strikes against terror pads in Pakistan-occupied Kashmir were India's direct military response to the killing 19 Indian soldiers in a terror attack in Uri, carried out by a suicide squad that came from Pakistan. The commission has suggested the students pledge their support to the armed forces by writing letters that may be produced in digital and physical format. "The letters and cards should be shared with PRO Defence and PIB for publicity across media," the UGC said.