Unemployment rate dropped by 0.6% between 2019-20 and 2020-21: Centre
Published on Aug 09, 2022 09:21 AM IST
Sikkim (71.3%) had the highest Worker Population Ratio in 2020-21 followed by Himachal Pradesh (69.5%) and Chhattisgarh (63.6%) while Bihar had the lowest (39.9%)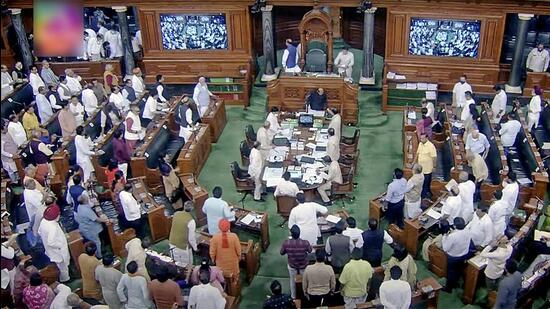 The unemployment rate dropped by 0.6% between 2019-20 and 2020-21 from 4.8% to 4.2%, the Centre told Parliament on Monday citing data from statistics and programme implementation ministry's Periodic Labour Force Survey (PLFS).
"The PLFS data indicates that the unemployment rate has a declining trend in rural areas as well as at all India level," said minister of state for labour and unemployment Rameswar Teli.
The government said the unemployment rate dipped to 4.2% in 2020-21 from 5.8% in 2018-19 nationally and to 3.3% compared to 5% during the same period in rural areas.
It said Sikkim (71.3%) had the highest Worker Population Ratio in 2020-21 followed by Himachal Pradesh (69.5%) and Chhattisgarh (63.6%) while Bihar had the lowest (39.9%) while Lakshadweep 40.1% and Manipur 41%.
Teli said that employment generation coupled with improving employability was a priority of the government under schemes such as Aatmanirbhar Bharat and Mahatma Gandhi National Rural Employment Guarantee Scheme.
Personalise your news feed. Follow trending topics