UPSC Result 2021: List of top 50 rankers in this year's civil services exam
Published on May 30, 2022 04:28 PM IST
This year, four among the top 5 rankers of UPSC 2021 result were women. The scores of the all the candidates will be updated on the website in 15 days.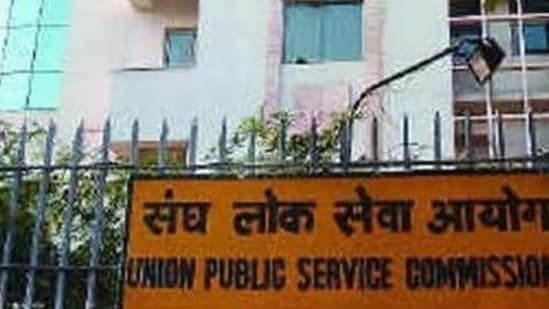 UPSC Result 2021: The Union Public Service Commission Monday declared the UPSC Civil Services result 2021, announcing five all-India toppers, four of whom were women candidates. Those who appeared for the civil services exam can check their result through the official site of UPSC on upsc.gov.in.
Shruti Sharma, who secured the first All India Rank (AIR 1) in this year's UPSC exam, hails from Bijnor in Uttar Pradesh and is an alumnus of St Stephen's College, as well as Jawaharlal Nehru University (JNU) in Delhi. Following her were Ankita Agarwal, Gamini Singla and Aishwarya Verma, who made history by bagging four slots in the Top 5 of UPSC Toppers 2021 list.
The scores of the candidates who appeared for the UPSC written examination and interview will be available on the website within 15 days from the date of declaration of result, officials said. For more details regarding the exam, candidates are advised to keep an eye on the official site of UPSC.
Here are the top 50 rankers of UPSC Toppers 2021 list:
| | | |
| --- | --- | --- |
| S.NO. | ROLL NO. | NAME |
| 1 | 0803237 | SHRUTI SHARMA |
| 2 | 0611497 | ANKITA AGARWAL |
| 3 | 3524519 | GAMINI SINGLA |
| 4 | 5401266 | AISHWARYA VERMA |
| 5 | 0804881 | UTKARSH DWIVEDI |
| 6 | 0834409 | YAKSH CHAUDHARY |
| 7 | 0886777 | SAMYAK S JAIN |
| 8 | 0801479 | ISHITA RATHI |
| 9 | 1118762 | PREETAM KUMAR |
| 10 | 6301529 | HARKEERAT SINGH RANDHAWA |
| 11 | 0839316 | SHUBHANKAR PRATYUSH PATHAK |
| 12 | 0859275 | YASHARTH SHEKHAR |
| 13 | 0511100 | PRIYAMVADA ASHOK MHADDALKAR |
| 14 | 0840534 | ABHINAV J JAIN |
| 15 | 7600782 | C YASWANTHKUMAR REDDY |
| 16 | 0849748 | ANSHU PRIYA |
| 17 | 6400929 | MEHAK JAIN |
| 18 | 6624586 | RAVI KUMAR SIHAG |
| 19 | 8500663 | DIKSHA JOSHI |
| | | |
| --- | --- | --- |
| 20 | 0854091 | ARPIT CHAUHAN |
| 21 | 1903769 | DILIP K KAINIKKARA |
| 22 | 0808356 | SUNIL KUMAR DHANWANTA |
| 23 | 0304401 | ASHISH |
| 24 | 5110593 | PUSAPATI SAHITYA |
| 25 | 0863045 | SHRUTI RAJLAKSHMI |
| 26 | 4121721 | UTSAV ANAND |
| 27 | 7914222 | SAKSHAM GOEL |
| 28 | 1009473 | MANTRI MOURYA BHARADWAJ |
| 29 | 7102140 | BHAVISHYA |
| 30 | 0502145 | NAMAN GOYAL |
| 31 | 0323860 | AVINASH V |
| 32 | 6605885 | NAVANDAR ANAY NITIN |
| 33 | 3516855 | JASPINDER SINGH |
| 34 | 6305384 | SHASHVAT SANGWAN |
| 35 | 0413129 | KARTIKEYA JAISWAL |
| 36 | 0832383 | JASMINE |
| 37 | 1016184 | V SANJANA SIMHA |
| 38 | 0859480 | RAVI KUMAR |
| 39 | 6313181 | VISHAL DHAKAD |
| | | |
| --- | --- | --- |
| 40 | 0854740 | KUSHAL JAIN |
| 41 | 0807878 | SONALI DEV |
| 42 | 5610120 | SWATHI SREE T |
| 43 | 0623772 | SHUBHAM SHUKLA |
| 44 | 7808206 | ANJALI SHROTRIYA |
| 45 | 4914110 | SHRADHA SHUKLA |
| 46 | 5604724 | RAMYA C S |
| 47 | 3531209 | NAMAN KUMAR SINGLA |
| 48 | 0886823 | AYUSHI |
| 49 | 1105645 | DIVYANSH SINGH |
| 50 | 8101939 | ABHIJIT RAY |
Check full list here
Topics
Personalise your news feed. Follow trending topics