US firm Louis Berger booked for bribing Assam government
Updated on Oct 05, 2017 01:40 PM IST
Louis Berger in 2010 allegedly paid Rs 6 crore to officials and politicians in Assam for the Rs1,452 crore contract of a water supply project.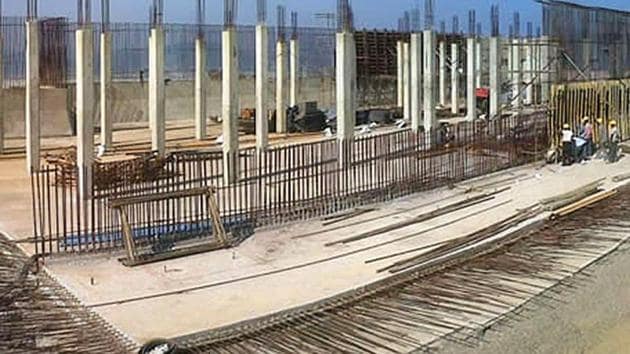 The Central Bureau of Investigation (CBI) has filed a case against officials of US firm Louis Berger and Assam government over allegations of bribery in securing government contracts.
The 40-page FIR was filed on Wednesday in New Delhi against unnamed officials of Guwahati Metropolitan Development Authority and the New Jersey-based multinational company.
Unknown Assam government officials and unknown private or public people have also been named as accused. A CBI team is expected to visit Assam soon to conduct investigations.
The move follows a directive by Gauhati HC earlier this month for CBI to step in as the court was not satisfied with the investigations conducted by CID of Assam Police.
Observing that the CID probe in the case was moving at "snail's pace" and in a "partisan manner" the HC had asked the central agency to take over the case.
The case had come to light in 2015 after one Bhaben Handique had filed a police case in Guwahati alleging the US firm had paid ₹6 crore to Assam officials and politicians to secure the Rs 1,452 crore contract of a water supply project in Guwahati.
The case was handed over to CID, but Handique went to HC seeking a CBI probe as he felt the state agency was going slow and trying to shield some influential persons connected with the case.
"This court fails to understand as to why the investigation has been done at such a snail's pace where prompt and effective action was wholly warranted," the court order stated.
The Guwahati Metropolitan Development Authority had awarded a contract to Louis Berger in 2010 to manage three water supply projects. None of the projects, funded by Asian Development Bank and Japan International Cooperation Agency, have been completed yet.
The contract was awarded during the tenure of the previous Congress government in Assam.
Both former chief minister Tarun Gogoi and the then minister for Guwahati Development Department Himanta Biswa Sarma blame each other for giving the contract to Louis Berger.
In 2015, following differences with Gogoi, Sarma joined BJP and is a minister in the cabinet headed by Sarbananda Sonowal.
In a mail to Hindustan Times, Louis Berger stated that the New Jersey based firm self-reported the bribery issue, which happened in 2010, to the US government. The case became public in India in 2015.
"We separated the former managers from the company following results of our early investigations. We are committed to fully cooperate with the Indian authorities in their investigations," the company said in a statement.