Vande Mataram must be sung in schools, offices to instill patriotism: Madras HC
Jul 25, 2017 09:18 PM IST
Director of Public Information has been directed to upload and circulate the translated version of Vande Mataram in Tamil and English, and make it available on government websites and in social media.
The Madras high court on Tuesday made singing Vande Mataram compulsory in all government schools, colleges and universities in Tamil Nadu at least once a week "preferably on Monday or Friday" in the "larger public interest and to instil a sense of patriotism in each and every citizen of the state".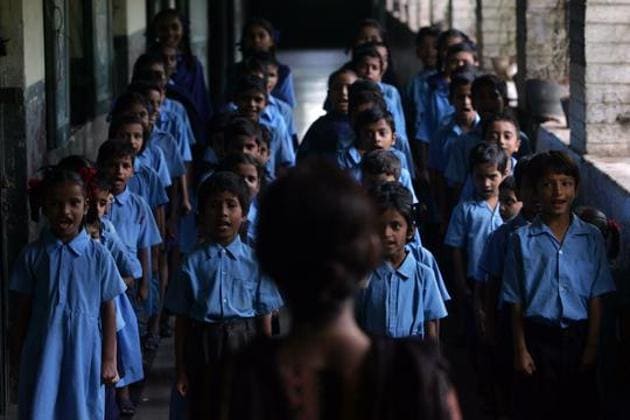 It also directed that Vande Mataram should be played and sung in all government offices and institutions as well as private companies, factories and industries at least once a month.
Justice MV Muralidharan gave the ruling while hearing a petition by K Veeramani who approached the court to know whether Vande Mataram was a Bengali song and if he had given the correct answer in a competitive examination for the recruitment of BT assistants in government schools.
Veeramani was asked about the language Vande Mataram was first written in the test, which was conducted by the Teachers Recruitment Board. He said he replied it was "Bengali" and his answer was struck off as wrong. He said he lost out on one mark and could not qualify for the post.
Vande Mataram, composed by pre-Independence Bengali poet and author Bankim Chandra Chatterjee in the 1870s, is written in Sanskritised Bengali. In 1947, India adopted the first two verses as the national song.
"The youth of this country are the future of tomorrow. This court hopes and trusts that this order shall be taken in the right spirit and also implemented in letter and spirit by the citizenry of this great nation," justice Muralidharan was quoted as saying by news agency PTI.
Justice Muralidharan, who had earlier held Vande Mataram was first written in Bengali by Bankim Chandra Chatterjee, also instructed the director of public information to upload and circulate a translated version of the song in Tamil and English on government websites and its social media accounts.
However, he made it clear if any person or organisation was unable to sing it for any reason, then "they shall not be compelled or forced to sing it, provided there are valid reasons for not doing so".
Several Muslim organisations have opposed compulsory singing of the national song on grounds that it goes against the tenets of their religion.
The Congress objected to the ruling, saying such orders will not create feeling of love and patriotism among people, but the BJP welcomed it and said singing of national song and anthem should have made mandatory.
"It is important to give respect to the National Song, for which a number of soldiers lost their lives. I eagerly wait for the day when this ruling of the court will be implemented in entire country," said BJP MP Satyapal Singh.
Congress MP Shashi Tharoor said it was bad to make things compulsory one after the other. "We don't do such things in the Parliament as we know that the feeling of patriotism for the country comes from within one's heart," he said.
Thol Thirumavalanan, VCK MP, said the decision was shocking as the court cannot impose such views. "We are studying the order and may challenge it," he said.
The judge also ordered the recruitment board to award one mark to Veeramani so that he could qualify for the post, as per its guidelines. The petitioner should be inducted as a teacher within four weeks, the court ruled.
The Supreme Court is also hearing a petition asking the Centre to make the singing of Vande Mataram mandatory in all educational institutions. The top court in April gave the Centre four weeks to reply and the next date of hearing is scheduled for August 25.