'Why Taliban over Delhi?' CM Kejriwal questions budgetary aid to Afghanistan
Feb 05, 2023 02:08 PM IST
The Centre has allocated ₹200 crore in budgetary aid to Afghanistan this year.
Delhi chief minister Arvind Kejriwal on Saturday questioned the Centre's allocation of funds to Taliban-ruled Afghanistan in the Budget 2023, alleging that it was done at the expense of Delhi's allocation. The Centre has allocated ₹200 crore in budgetary aid to Afghanistan this year.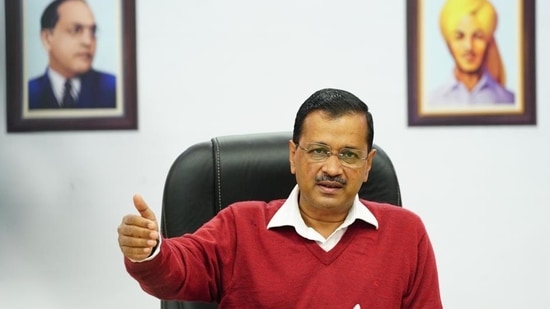 Also Read | Delhi CM Kejriwal urges LG Saxena to pass Finland file: 'Why do you hate teachers?'
Citing a news report, Kejriwal tweeted, "Right to give funds to Taliban by cutting the funds of education, health and Delhi in the country? People are strongly opposing it."
He also blamed the Centre for its recent tussle with the Supreme Court. "Why does the Central government fight with everyone? With judges, Supreme Court, state governments, farmers and traders? The country will not progress by quarrelling with everyone. Do your job and let others do theirs. Don't interfere in others' work," Kejriwal added.
Earlier on Wednesday, following the presentation of the Union Budget, the Aam Aadmi Party's national convenor alleged that the budget has done injustice to the people of Delhi, citing the state government's share in central taxes, which is fixed at ₹325 crore and said it has been the same for the past 20 years. "Stepmotherly treatment to the people of Delhi" is what Kejriwal termed the fund allocation to Delhi. He went on to say that despite Delhi paying more than 1.75 lakh crore in the last year, the state has only received ₹325 crore for development.
According to the budget document, Delhi will receive 1,168 crore from the Union home ministry in 2023-24, which includes components such as compensation for the victims of the 1984 riots, share in central taxes and duties, contribution to the Union Territory Disaster Response Fund, and Central assistance for externally aided projects such as the Chandrawal water treatment plant.
Topics