Woman who was held for meeting Major Gogoi at Kashmir hotel came on her own: Police
May 25, 2018 03:44 PM IST
Major Leetul Gogoi had booked a room in a Srinagar hotel, where a woman and a resident had come to meet him.
The initial documents presented to the police by the woman in the row involving army officer Leetul Gogoi, and a Kashmir hotel, revealed that she was not a minor and that she had come to meet the army officer of her own volition, said a senior police officer, who asked not to be identified.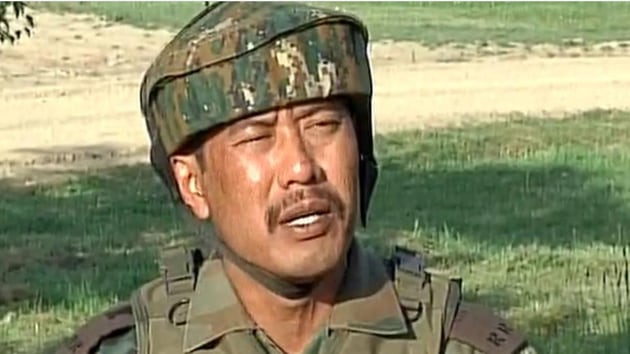 On Wednesday, Gogoi, the woman, and a local man were detained by the police.
Gogoi had booked a room in a hotel and the other two reached the hotel wanting to meet him in his room. When the staff demurred, an altercation broke out following which the police were summoned.
Gogoi was subsequently allowed to rejoin his unit, the Rashtriya Rifles.
Gogoi shot to fame after tying a Kashmiri civilian to the front of his jeep, apparently in an attempt to prevent stone-pelters from targeting his convoy.
In her statement to the police, the woman said she had gotten in touch with Gogoi over Facebook.
The woman's Aadhar card, which was given to the police, shows that she was born in November 1999.
The senior police officer added that "the probe is still on and no conclusion has been reached so far".
"So far there is no legal case here, but tomorrow the girl and her family can turn around and say something," said the police officer.
Another police officer said Major Gogoi had violated the standard operating procedure with his presence in the area. "The head of his unit was not informed. He had checked into the local hotel without backup, he was moving without security. That is breach of the standard operating procedure," said the officer. The army has so far not issued a statement on the matter.
People familiar with the matter in the Army's headquarters said it would decide the course of action only after the conclusion of the police probe.
Former Corp commander of the Chinar Corps, Lt General (retd) Syed Ata Hasain, wrote on Twitter that the "only legal sticking point can be the Major's presence in an unauthorised area".