All eyes on horizon as Kerala waits for monsoon to show up
Southwest monsoon, which accounts for four-fifths of India's rainfall, is crucial for agriculture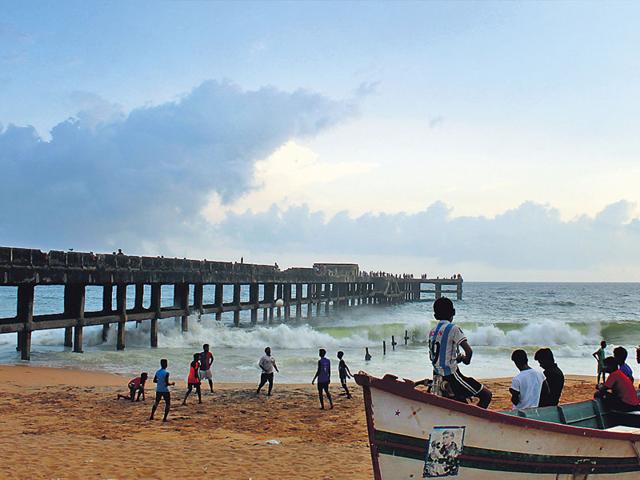 Updated on Jun 03, 2015 11:17 AM IST
The southwest monsoon has failed to keep its date with Kerala, its first stopover, throwing meteorologists' predictions to the winds again. Interestingly dark clouds hovered over the southern tip on Saturday but it was short-lived. After a mild drizzle, the blistering sun reappeared.
The southwest monsoon, which accounts for four-fifths of the nation's rainfall, is crucial for millions of the country's farmers. "We have pinned much hope on it. Good rain means better returns," said K Prabhakaran, a paddy farmer in Kerala's rice bowl Kuttanad (central Kerala). But its delay hasn't disappointed him either. "That's not a big issue. What we need is steady rainfall in coming days," he said.
Interestingly, the state received relatively good pre-monsoon showers this time.
The southwest monsoon, after hitting Kerala, will move towards central India and provide relief from the heat wave in the region. It is expected to strike the national capital by June-end.

Read | Heat now second-largest natural killer of Indians
A good monsoon is a key factor in keeping the Indian economy robust. A rain-fed state, last year Kerala received 10% excess fall but the country recorded a 12% deficit. Kerala's 60% power comes from hydel projects and 44 rivers that criss-cross the state. This year, the weather department has predicted a 'below normal' rain, a factor that is already playing on the minds of millions dependent on it.
Monsoon can hit Kerala by June 4: IMD
New Delhi: The India Meteorological Department (IMD) on Saturday said that monsoon can hit Kerala by June 4 or 5. It also said that the heat wave in north India will abate from June 1 because of the formation of a fresh western disturbance. "The amount of rainfall and the strength of wind that are needed for declaring a monsoon are yet to develop. There is a gradual strengthening of wind and it would take three to four more days before monsoon can strike Kerala," IMD director BP Yadav told HT.

Read | Heatwave toll crosses 500 mark in Telangana
Close Story
Personalise your news feed. Follow trending topics