Bitten by rat, train passenger suffers for 11 hours with no medical aid
A passenger on Mangalore Express suffered a rat bite and had to endure a bleeding toe for 11 hours before he received medical aid.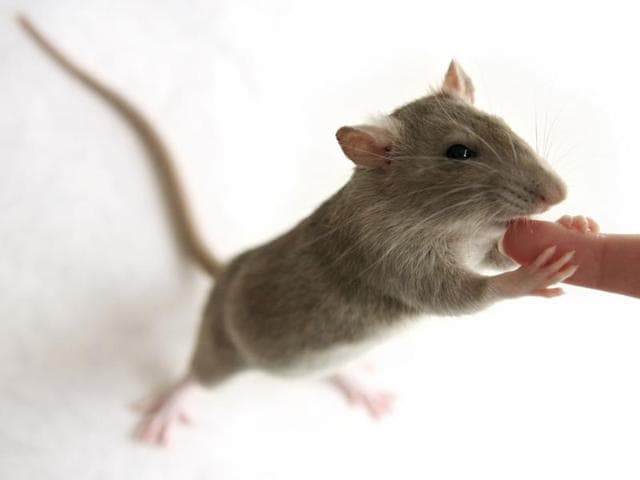 Updated on Mar 17, 2016 11:03 AM IST
A train passenger allegedly suffered a rat bite aboard an express train and had to endure a bleeding toe for 11 hours before he received medical aid.
The incident took place on the Mangalore Express on Monday night, said TKG Nair, the victim.
Nair, however, said railway minister Suresh Prabhu responded to a tweet by a fellow-passenger and promised prompt action against errant staff who allegedly failed to provide medical assistance on time.
Though the country's largest public carrier has initiated a slew of measures to improve passenger amenities, such incidents are regularly reported from across the country. In February, Railways paid Rs 13,000 as compensation to a passenger from Kottayam who too had suffered a rat bite on an AC coach of the Mumbai-Ernakulam Duranto Express.
"The Railways is talking about big things like bullet train and Gatiman Express. What about (the) existing ones? As a regular traveller, I feel the situation is going from bad to worse," said Nair, 64, a manager with a petro-chemical company.
Narrating the incident, Nair said he was jolted out of his slumber in an AC three-tier compartment around midnight after the train had left Kottayam station.
He said that after waking up, he saw a rat scurrying for cover. As all passengers were asleep, he approached the AC mechanic who in turn informed the ticket examiner.
"My toe was bleeding and it was painful. (The) TTE made many calls and told me that a medical team would examine me at Ernakulam junction. But nobody turned up there. Then I was told a doctor would attend me in Thrissur. But the situation remained same," he said.
When the train ticket examiner's (TTE) area of jurisdiction ended, he left without uttering a word.
"Next morning, when the train reached Kannur, a medical team came and cleaned my wound with anti-septic lotion. When I asked about an anti-tetanus injection I was told there was no doctor or paramedical staff to apply it. Finally, I was given an injection and some tablets including pain-killer after the train reached its destination Mangalore," Nair added.
Nair said he was planning to move the consumer forum seeking compensation.
Close Story