Dankaur protest: Cops behaved inhumanly with Dalit family, says panel
Published on Oct 10, 2015 11:32 PM IST
The National SC/ST commission team that visited Dankaur on Friday for a fact-finding mission said that the local police behaved 'inhumanly' with the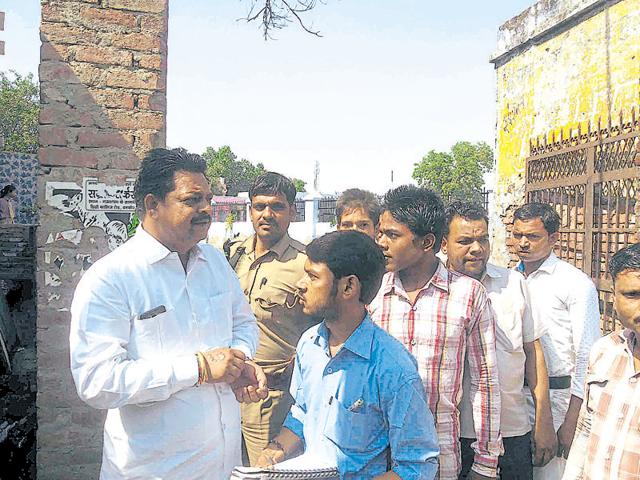 The National SC/ST commission team that visited Dankaur on Friday for a fact-finding mission said that the local police behaved 'inhumanly' with the Dalit family.
"I have summoned the district police chief and the district magistrate on October 13 to inquire into the matter. I have written to Uttar Pradesh chief minister Akhilesh Yadav, questioning the inhuman treatment meted out to the Dalit family whose land dispute stands unresolved for the past six years. Condition of Dalits in the state is deplorable as seen in this case," said PL Punia, chairman of national SC/ST commission.
The commission questioned why women constables or women officials were not deployed when the Dalit women were sitting on dharna against police inaction.
"The team in their report stated that male police constables were seen dragging the women. The police dealt with this case in an utterly insensitive manner. I will strongly take up the case with the UP chief minister," said Punia.
Meanwhile, the Dalit family from Dankaur in Greater Noida is yet to get bail after they were sent to judicial custody on Wednesday. Also, three minor children, who are too young to fend for themselves, were sent to jail along with their mothers.
"We met the senior superintendent of police, Gautam Budh Nagar and sent a letter to the district magistrate seeking the release of our family, including three young children. We also tried to take help from advocates but no one has been able to ensure the release of the family so far," the brother of the accused said.
Six other children of the two accused brothers are presently staying in their house at Atta Gujran village.
"For the past four days since they were sent to jail, nobody is home to feed and take care of the six children. Three of them have fallen ill. We hope their parents are released at the earliest," said the 19-year-old nephew of the prime accused in the case.
The family, including three women and two men, had allegedly stripped naked in public on Wednesday.
They had alleged that one Mahavir Nagar had encroached upon a 2,000 square yard of their land located along Yamuna Expressway and the police had failed to act on their complaint. Nagar, however, said that he had not encroached upon the Dalit family's land.
Close Story
Personalise your news feed. Follow trending topics