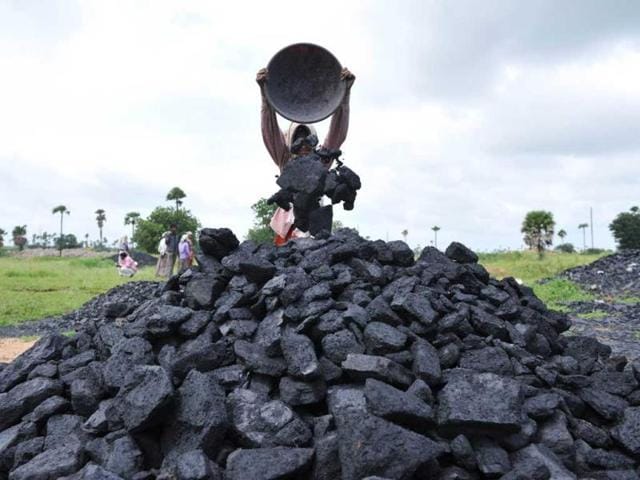 Dependency syndrome
India cannot protect its biodiversity as long as coal is its main source of energy. Bittu Sahgal writes.
Hindustan Times | By Bittu Sahgal
UPDATED ON SEP 30, 2012 10:07 PM IST
On October 15 and 16, India will play host to the 11th Conference of Parties (CoP) to the Convention on Biological Diversity (CBD), and showcase its role as a leader in global biodiversity conservation. The last CBD CoP in Nagoya, Japan, ended on a positive note with governments agreeing to a set of targets — the Aichi targets — to stem biodiversity loss.
It is ironic then that the two years since Nagoya have seen many decisions by the Indian government that place industrial interests above biodiversity conservation. This can be seen from government measures to increase coal mining in tiger forests, hasten the construction of big dams in the North-east and push through industry-friendly regulations in coastal areas.
The Aichi Target 2 enjoins countries to ensure that "By 2020, biodiversity values have been integrated into national and local development and poverty reduction strategies and planning processes and are being incorporated into national accounting, as appropriate, and reporting systems." However, under pressure from the coal lobby and its own members, the UPA scrapped the 'no-go' policy that sought to protect dense forest areas from mining, signalling that all forests would be 'open for business', irrespective of the impact on wildlife and the livelihoods of forest-dependent communities. This is not in keeping with either the spirit or the letter of the CBD.
By locking India into a path of coal dependence, the government is ensuring that biodiversity protection targets remain aspirations in perpetuity. India cannot simultaneously make coal its main source of energy and also to protect its forests and biodiversity.
According to the Planning Commission's projections, our coal consumption is set to more than double, possibly even triple, by 2032. Since coal imports are costly, meeting this demand will mean increasing domestic coal production and, therefore, mining. The last five years have already seen over 26,000 hectares of forest being cleared for coal. Though shocking, this figure is just a foreshadowing of what is to come if the coal lobby has its way.
A recent Greenpeace analysis shows that over 1.1 million hectares of forest are at risk in 13 coalfields in central India. One shudders to think what the figure would be if all 40 coalfields in the area were analysed. Much of the 1.1 million hectares is habitat for tigers, leopards or elephants. Coal mining threatens corridors between important tiger reserves, including Tadoba, Kanha, Bandhavgarh and Pench. As corridors are sacrificed for a 9% GDP growth, tigers are isolated into smaller populations, which are more prone to poaching and local extinction.
Given the scale at which the Centre wants to expand the use of coal, it is understandable that those with their finger on the pulse of both the energy and wildlife fields have termed coal mining as the single largest threat to wildlife in central India. That India only has enough coal for the next 40 years is little consolation, as by the time coal is exhausted, the future generations won't have tigers or forests.
The solution is two-fold: India must first declare a moratorium on further forest diversion for coal mining. The government must put in place a transparent policy. This should take into account endangered species habitat, the value of connecting corridors, hydrological factors, forest density and community dependence to decide forest areas that should be off-limits to coal mining. Such a policy would truly integrate biodiversity values into national development strategies, as required by the Aichi targets.
We need to re-assess how much coal India really needs, given the rapid strides made by solar, biomass and wind power in the last few years. India receives, everyday, several times more energy than it could ever need in the form of both wind and sunrays. Economics and energy security provide us with sound reasons to switch to renewables — countering the climate change impacts of coal are a bonus. Isn't it then time to start calling for an end to the age of coal, and the beginning of a new era in biodiversity conservation?
Bittu Sahgal is editor, Sanctuary Asia. The views expressed by the author are personal.
Close