Despite feats, Kalam remained humane and humble throughout life
Updated on Jul 28, 2015 01:19 PM IST
In spite of the aura of the office of president, being a Bharat Ratna and an eminent scientist, Dr APJ Abdul Kalam was humane and humble.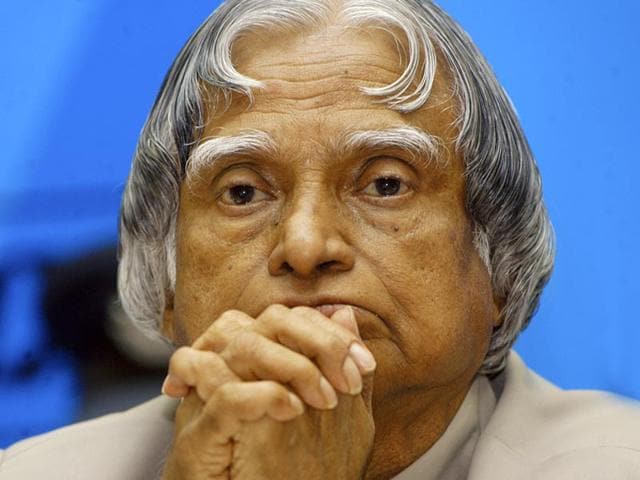 Ravi Shankar Prasad, minister of communications and information technology, remembers many lessons Kalam had taught him during and after his association with the previous NDA government.

I was a minister in the Union government in 2002 when he became president and, in spite of the aura of the office of president, being a Bharat Ratna and an eminent scientist, he was humane and humble.
I remember he called the first meeting in Rashtrapati Bhavan about the danger to Jharia town in Jharkhand from an underground coalfield fire.
On the issue of probity and propriety, while we were changing The Representation of the People Act about disclosure of assets, criminal antecedents and more, I had the occasion to interact with him. He was keen to usher in probity in public life in the country.
As information and broadcasting Minister, I invited him to give the Dadasaheb Phalke Award to Dev Anand for 2002. There, he spoke well about the role of films in India's integration. And when he sat down, he whispered in my ears, "Dev Anand still looks so young."
He was always keen to share his views for the growth of the country. There is one more last interaction with him. There was a memorial lecture for my late father in Patna, and I requested him to deliver the lecture in 2003. He readily agreed and it was deeply overwhelming for all of us in the family that the president of India had agreed to deliver that lecture.
Even when he demitted office, it was always a pleasure and privilege to meet him. I was looking forward to having a comprehensive dialogue with him on Digital India and how to take it forward. I am very sorry that his death has denied that privilege to me. My very sincere condolences for the death of this great son of India.
(As told to Kumar Uttam)




Read:
APJ Abdul Kalam dies, India mourns 'People's President'

Remembering the people's president Dr APJ Abdul Kalam

APJ Abdul Kalam's four steps towards achieving anything

Nothing ritzy about Kalam's new home
Close Story
Personalise your news feed. Follow trending topics