Kerala's Hummer billionaire gets life term for crushing security guard
A Kerala court on Thursday sentenced Muhammad Nisham, a millionaire beedi maker, to life term for killing a security guard by ramming his luxury SUV into him.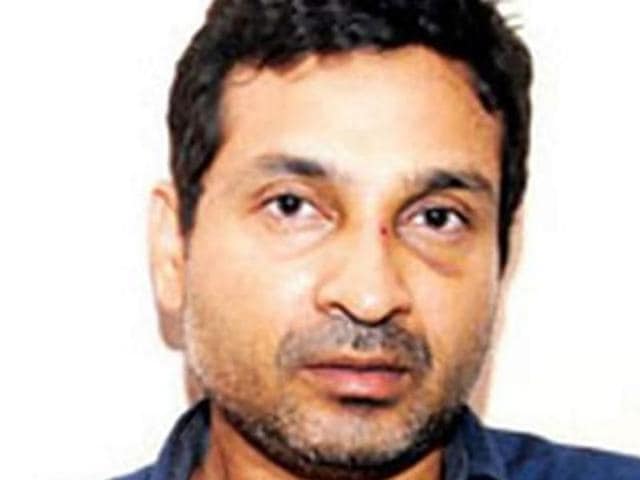 Updated on Jan 21, 2016 05:31 PM IST
A Kerala court on Thursday sentenced a tobacco magnate to life for killing a security guard with his luxury SUV.
The convict, Mohammed Nisham, was found guilty of murder by the Thrissur district additional sessions court on Wednesday.
Rejecting the prosecution's demand for death penalty, the court also imposed a Rs 70-lakh fine on the businessman -- Rs 50 lakh of which would be given to the widow of the deceased guard, Chandra Bose.
However, sources said that Nisham won't be getting off easy with the life term, which runs for 14 years, because he would have to spend 24 additional years behind bars under eight sections other than murder in the case. This means that the 39-year-old businessman would have to spend the next 38 years of his life in prison.
The court also directed police officers to file a case against Nisham's wife, Amal, for submitting a false affidavit and trying to mislead the court. Bose's widow, Jamanthi, said she wanted nothing less than the noose for Nisham. "We expected him to get the death penalty. With his money and influence, he can lead a decent life behind bars. This doesn't feel like justice," she added.
The state government doesn't seem to be satisfied either. Reacting to the verdict, Kerala home minister Ramesh Chennithala said the state would appeal for awarding the death sentence to Nisham in a higher court. "We also feel that the verdict is not on expected lines. We will go for an appeal after consulting legal experts," he said.
Read | Hummer murder: Kerala beedi king found guilty of killing his guard
Furious Nisham had assaulted Bose when he delayed opening the gates of his apartment complex on the morning of January 28, 2015. When Bose tried to escape, the businessman chases him in his SUV – a Hummer – and crushed him against the wall.
Though a critically injured Bose was rushed to a hospital by apartment residents, he succumbed to his injuries after three weeks.
The case attracted nationwide attention, and the judiciary joined hands with the executive to fast-track the case. While hearing a related plea, the Supreme Court had directed the Kerala court to deliver a verdict by January 31 this year. In the meantime, Nisham approached the Kerala high court six times and the Supreme Court four times with different petitions to try and delay the trial.
Nisham, a serial offender, was booked in 2013 when he reportedly allowed his minor son to drive his Ferrari in their residential complex. Police registered a case against the businessman after his Facebook post turned viral.
In another incident, Nisham allegedly locked a woman sub-inspector – who attempted to book him for drink driving – inside his Rolls Royce car for more than two hours. Following this, he was booked for driving under the influence of alcohol as well as obstructing a government servant from discharging her duty.
However, Nisham seemed to always emerge unscathed from the cases lodged against him – which, at one time, went up to nearly 12. The state government suspended Thrissur police commissioner Jacob Job last year for allegedly trying to weaken the case against Nisham.
Police have seized all the vehicles owned by the convict, including a Bentley and an Aston Martin, and confiscated a licensed gun from his possession.
Besides being the director of the Tamil Nadu-based King Beedi company, Nisham exports tobacco and owns a chain of businesses in the Middle East. He owns a business empire worth Rs 5,000 crore.
Read | Muhammad Nisham: The beedi magnate who used his money to avoid the law
Close Story