India, China set to get real on border, talks to begin from today
Updated on Mar 23, 2015 11:15 AM IST
A Chinese envoy will hold talks with the foreign ministry from Sunday aimed at fixing a dispute about the Himalayan border that divides Asia's two largest nations, part of a push to make progress on the festering row before Prime Minister Narendra Modi visits China.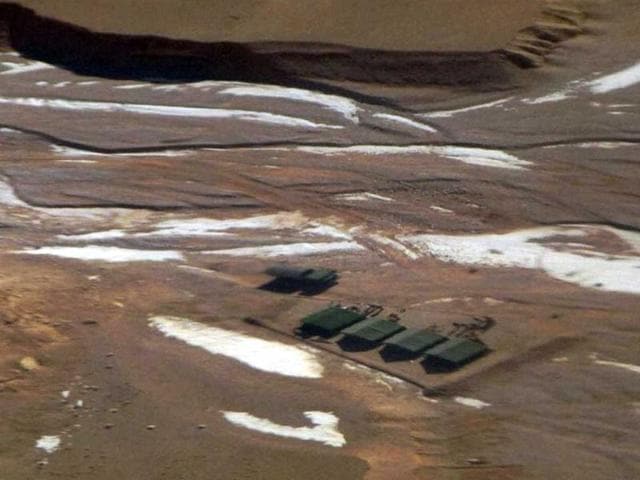 National security adviser Ajit Kumar Doval and Chinese state councillor Yang Jiechi could be in for a tough round of boundary talks as the focus of the exercise shifts in its 18th round to resolution of territory under occupation on the basis of the 2005 guiding principles rather than merely clarifying the Line of Actual Control (LAC). Doval and Yang are scheduled to hold talks on Monday and Tuesday in New Delhi.
South Block is not saying a word on the agenda for the first round of boundary talks after Modi took over as Prime Minister, but Doval and foreign secretary S Jaishankar, who has served as Indian envoy to Beijing for more than four years, are understood to have had long discussions over the weekend.
Doval has studied Chinese policy in Tibet and penetration of its intelligence in the sub-continent in great detail as head of Vivekananda International Foundation think-tank before taking over as NSA.
Over the years, the fundamental focus of the two sides has been to keep the LAC peaceful. The fundamental differences on the border have not given the salience they deserve since 2003.
"India's position is that its northern borders stretch from north-west tip of Jammu and Kashmir (tri-junction of India-Afghanistan-China) in the west to the north-east of Arunachal Pradesh or tri-junction of India-China-Myanmar — a total of 3,488 kilometres. The Chinese claim is that Indian boundary starts from west of Karakoram Pass with India in adverse possession of 500 square kilometres land in Demchok in eastern Ladakh. Bejing, India claims, is in adverse possession of 33,000 square kilometres land in Aksai Chin and apart from that Pakistan has ceded 5,180 sq km of land to China in Shaksgam Valley in 1963," said a China expert.
Although both Doval and Jiechi will be mindful of Modi's first visit to China next month during boundary talks, it appears that both sides will be talking past each other and holding their positions on ground.
The basic plan of LAC clarification and confirmation of the western sector in Ladakh looks like a bridge too far as China has been in no mood to exchange maps since 2002. The 12th round of meetings of the expert group on July 17, 2002, saw Beijing object to Indian maps, and thus refuse to exchange them.
It is understood that there were 12 areas of differences in LAC perception between the Indian and Chinese maps, which was far beyond the two mutually identified disputed areas—Trig Heights and Demchok—in the western sector by a joint working group on boundary in 1995.
With China seeking major land concessions in both the western and eastern sectors, the talks may just record incremental movement as Bejing claims 70,000 sq km land in Arunachal Pradesh and New Delhi believes that Peoples Liberation Army is still in occupation of 94 square kilometres of land in Namkha Chu, Sumdrong Chu and Longju—battlefields of the 1962 war.
Personalise your news feed. Follow trending topics